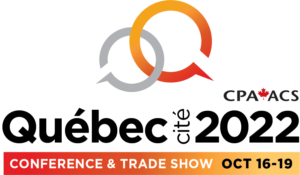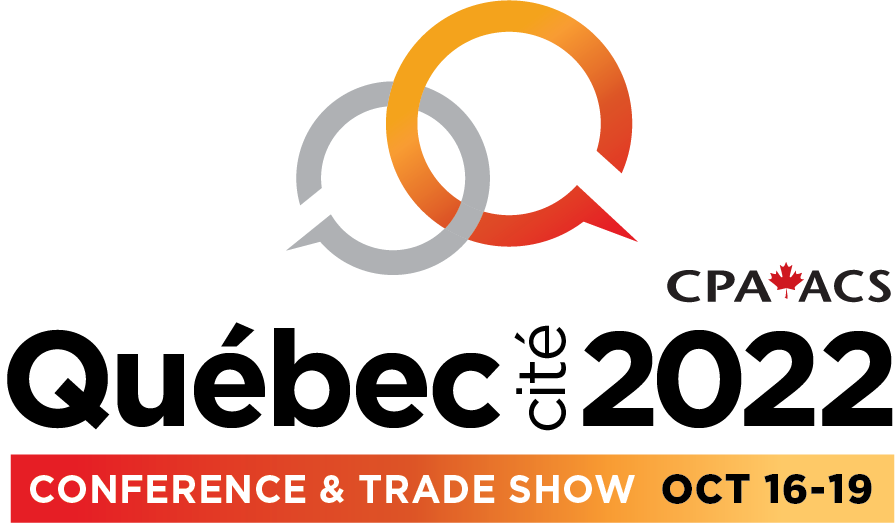 Non-Traditional use of Parking Assets
Gautier Caland – Sr. Director of Marketing & Innovation – Indigo
Kenny McIlroy – Strategic Partnerships Manager – Indigo  
Opening space to non-traditional uses to increase your parking yield
Last Mile services, Dark Kitchens, Pop-up stores, Storage, Vertical Farms, Soft Mobility, Drive-in Events, TV Shooting: parking facilities can welcome a lot of proximity services and provide the local communities with more than just a parking space. Join us to learn more on these on-going operations in Canada and better appreciate how non-traditional uses can increase any parking facility profitability.
In line with Indigo Group's purpose to open space for peaceful city motion, non-traditional use of parking assets and soft mobility will be presented.
---
To get Smart-Parking, start with Dumb-Parking
Blake Laufer, Chief Parking Nerd, Mistall Insight Inc.
Shannon Talbot, Manager, University of Guelph
Everyone is talking about "Smart Parking" these days while many parking operations are still trying to get the basics down – things like counting, audit, revenue control, budgeting, annual work planning and other foundational items common to most parking operations.
Are you "data rich but information poor"? Do you feel reactive instead of proactive?
This session provides guidance on back-to-basics metrics with concrete examples from real parking operations. Join us to learn how taking a break to make sure you've mastered the basics will pay dividends in staff and financial resources for years to come.
---
Hamilton's Parking Master Plan – A New Vision for Parking in the City
Amanda McIlveen, Manager,Parking Operations & New Initiatives, City of Hamilton
The City of Hamilton has undergone an economic revival with an influx of new residents and businesses over the last decade, signalling a need for a re-visioning of the parking system and how it supports economic development and sustainability across the city through the creation of a Parking Master Plan. Land use downtown has evolved towards higher density developments while maintaining and restoring many of the heritage structures that make Hamilton unique. In many cases, these new developments have replaced existing surface parking lots which in turn has impacted parking supply and demand over a short time. At the same time, outlying communities in Waterdown, Dundas, Ancaster, Binbrook, and Stoney Creek have expanded steadily, and, in some cases, are experiencing increased parking pressures.
The overarching vision for parking in the city recognizes that parking is a valuable resource tool that heavily influences transportation mode choice, residential development, and economic development. Considering needs across the entire City, the primary objective of the PMP was to create a framework of 24 high-level recommendations inclusive of financial sustainability, supporting economic development, assisting in the city's environmental sustainability goals, and planning for an uncertain future.
---
University of Toronto Scarborough Campus – The First Large Mass Timber Multi-Level Parkade
Darren Wint, Associate, RJC Engineers, Project Architect TBC
The design, construction and operational challenges related to Canada's First Large Mass Timber parkade will be presented.
---
The Future is Flexible: The Emergence of the Hybrid Parker and Its Impact on Parking
Michael Back, Founder & CEO, HONK
Since the beginning of the pandemic, parking patterns across North America have changed and evolved. Businesses and schools shifted towards a hybrid model – where the workforce, students, and faculty were onsite only a few days a week, or less. This shift occurred on a massive, unprecedented scale. And it looks like this 'new normal' is here to stay. A survey conducted by Edelman Data X Intelligence reports that 73% of employees want flexible remote work to continue post pandemic. Not surprisingly, this hybrid working model has had a chain reaction on many aspects of life, one of which is parking. In a pre-COVID world, this large demographic fit nicely into the standard monthly and semester parking. But a drastic behavioural shift resulted in a gap for this new type of parker: Their parking needs were no longer monthly, yet not quite daily either. Out of this void came a new type of parking, one that met the needs of the hybrid parker – the flexible parking pass.
This session will examine case studies that show how parking operators – hailing from private operations to campus lots – have implemented flexible parking options (in the form of a flex pass) to meet the needs of the hybrid parker. The case studies will break down how these flexible parking solutions set operators apart from the competition, increased parkership and drive-up revenue. Attendees will learn about the in's & outs of flexible parking: the various options available, and how they can be set up and configured by the operator to suit their unique needs. The case studies will show the many benefits of the flexible parking options to both the end user and the parking operator. Attendees will leave the session with a full understanding of how the redemption & usage data can be analyzed – creating a "gold mine" of reporting capabilities to better understand parking patterns to drive-up revenue.
Main Learning Objectives from the Session:
Identify new parking patterns and trends that emerged from the pandemic.
Recognize what main attributes of flexible parking options: from configuration to use cases
Analyze data to understand parking usage & understand how to turn it into financial gain.
---
Developing an RFP – The High Cost of Low Bid:  Find the best value every time
John Oglesby, CEO, Parking Whisperer
This presentation will bring the audience into the production, providing them the tools to recognize the true value proposition from each bidder as they move through the Request for Proposal (RFP).
We will review how to determine the true scope of work, select principal deliverables, and uncover the pitfalls of focusing too closely on the perceived cost or cost savings, and unlocking the actual costs of each KPI to understand the value and final expenses for each product or service.
We will explore the key performance indicators (KPI) that matter for the proper selection of a parking operator (or to be an in-house operation), the technology of choice, the features and benefits needed, the method of operation, level of technology, as well as how best to future-proof your parking operation.
This interactive session will examine how to determine the RFP process' goals, staffing requirements; insurance needs, operator's options and current market presence, technology' pricing options, and more.
The session will provide opportunities for each audience member to ask questions, share concerns, and receive resources to use as they travel the path for putting their location parking management out to bid, or select new equipment, research other methods of operations, programs and resources that are available.
---
Building a Future-Proof Nationwide EV Charging Station Strategy:  A Vendor-Agnostic Approach
Maxime Charron, President & Founder, LeadingAhead Energy
The EV charging industry has been flooded by branded messages serving private interests' instead of hosts and users. As the electric vehicle market is rapidly growing, numerous new technologies are becoming available. It is important to provide guidance to the potential buyer to help them purchase the right EV charging equipment and have a successful deployment.
The presentation will be divided into 6 key areas:
Building a Comprehensive EV Strategy
Deploying EV Charging Infrastructure Across Multiple Locations
Future-Proofing Every EV Charging Site
Different EV Charging Solutions for Multiple Scenarios
Return on Investment and EV Charging Infrastructure
How To Roll Out EV Charging Successfully Across Multiple Locations
As we've learned with multiple past projects, managing, and planning for one location versus a nationwide roll out of EV chargers across twenty or a hundred sites cannot be accomplished using the same strategy. We will share a step-by-step process to ensure a smooth deployment within a realistic government and/or corporate timeframe.
---
Predictive Analytics 101 for Parking Managers:  Predicting Dynamic Pricing
Are you still guessing on how to price your parking spaces?
Sylvia Martinez-Mullally, Parking Consultant/Distribution, Rockstar Parking Technology Group
Although the parking and mobility industry has gone digital many organizations are still guessing when it comes to making decisions.  There is an art to raising parking prices just enough to recoup losses or relieve traffic congestion.  All the while still encouraging folks to visit and shop in a vibrant downtown business district.  These decisions not only affect drivers but our economic and socio-economic goals.   As parking operators, we know data.  Our systems continually stream transactional, enforcement, camera and paid occupancy data but are we using this data to create better pricing strategies like dynamic pricing?
Topics Include:
Thinking with a predictive mindset
Understand the basics of predictive terms and techniques
Know how to think critically about variables
Going over how you can use these steps to determine dynamic pricing
Understand how to interpret results
Attendees will get a general introduction to predictive analytics, be familiar with AI and ML standard terms, understand the concept of creating predictions with historical data, and be up to date with some of today's emerging technologies and how they can be used in their own operations.
---
Toward a Better Sharing of Public Space and Improved Mobility Through Parking Management
Mathieu Seguin, Senior Advisor – Partner & Institutional Relations, Agence de mobilité durable
In addition to pursuing the management and innovative development of on street and off-street parking throughout the City of Montreal, the Agence de mobilité durable (Sustainable Mobility Agency), formerly Stationnement de Montréal, has taken over the parking enforcement from the Montreal Police Department, and has seen its mission broaden, which now includes facilitating the sharing of public space and promoting new forms of mobility.
Through our presentation, we will present the organization's unique mission and vision, its planning process, what we want to accomplish over the next 10 years, as well as the Agency's 5 priority projects.
Innovating for more sustainable mobility by managing curb and off-street parking, monitoring Montreal's public space and providing better information to the community, the Agency carried out its first strategic organizational planning exercise. This 10-year plan revolves around the challenges of sustainable mobility.  A new era of parking and urban mobility management is looming on the horizon!