2022 Session Presentations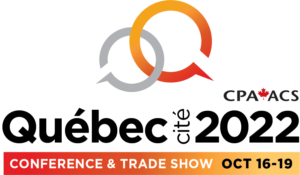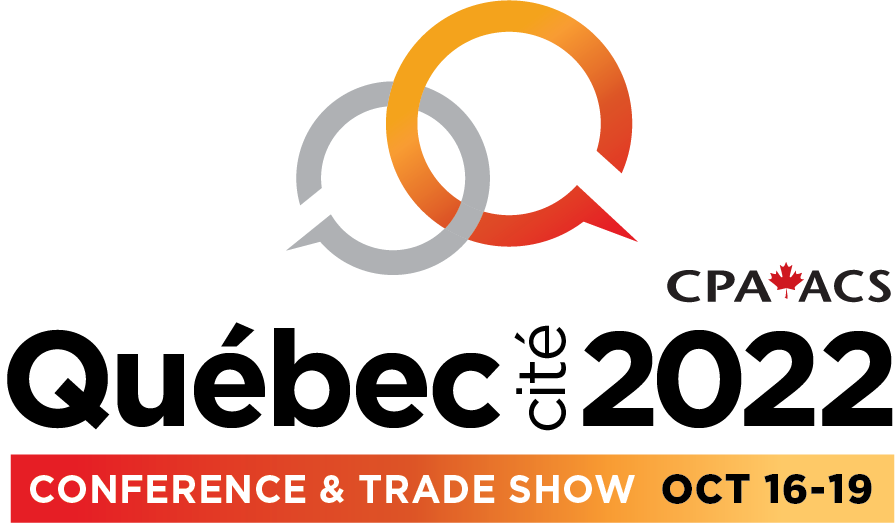 SUNDAY • Oct 16
Toward a Better Sharing of Public Space and Improved Mobility Through Parking Management
Laurent Chevrot, Mathieu Séguin, and Antoine Sambin,
Agence de Mobilité durable
A new era of parking and urban mobility management is looming on the horizon!
Innovating for more sustainable mobility by managing curb and off-street parking, monitoring Montreal's public space and providing better information to the community, the Agency carried out its first strategic organizational planning exercise and developed a 10-year plan that revolves around the challenges of sustainable mobility.
The Innovation Showcase program to facilitate experimentation and the implementation of entrepreneurial innovation will be presented. By putting its expertise and operational capacities at the service of start-ups, the Agency enables the city to be a real test bed for solutions to real mobility needs.
---
MONDAY • Oct 17
To get Smart-Parking, start with Dumb-Parking
Blake Laufer, Mistall Insight Inc.
Shannon Talbot, University of Guelph
Everyone is talking about "Smart Parking" these days while many parking operations are still trying to get the basics down – things like counting, audit, revenue control, budgeting, annual work planning and other foundational items common to most parking operations.
Are you "data rich but information poor"? Do you feel reactive instead of proactive?
This session provides guidance on back-to-basics metrics with concrete examples from real parking operations. Join us to learn how taking a break to make sure you've mastered the basics will pay dividends in staff and financial resources for years to come.
---
How to Stay in Control in the Ever-Changing World of Technology
Maria Fiorini, Precise ParkLink
Technology is constantly changing, so we have to be willing and able to change with it.
Technological advancements compel us to remain on top of trends and release business strategies that accommodate the demands of our constantly evolving and fast-paced society.
Ideal for owners and operators of parking facilities of all sizes and within all sectors, this presentation will discuss key trends that heavily impact parking programs and recent advancements in available and emergent technologies. From smart and accessible access to virtual customer service and multi-faceted digital parking management strategies, this session will fuel thoughts on how to remain relevant, successful and in control as the parking and mobility marketplace continues to evolve rapidly.
---
Hamilton's Parking Master Plan – A New Vision for Parking in the City
Amanda McIlveen, City of Hamilton
The City of Hamilton has undergone an economic revival with an influx of new residents and businesses over the last decade, signaling a need for a re-visioning of the parking system and how it supports economic development and sustainability across the city through the creation of a Parking Master Plan. Land use downtown has evolved towards higher density developments while maintaining and restoring many of the heritage structures that make Hamilton unique. In many cases, these new developments have replaced existing surface parking lots which in turn has impacted parking supply and demand over a short time. At the same time, outlying communities in Waterdown, Dundas, Ancaster, Binbrook, and Stoney Creek have expanded steadily, and, in some cases, are experiencing increased parking pressures.
The overarching vision for parking in the city recognizes that parking is a valuable resource tool that heavily influences transportation mode choice, residential development, and economic development. Considering needs across the entire City, the primary objective of the PMP was to create a framework of 24 high-level recommendations inclusive of financial sustainability, supporting economic development, assisting in the city's environmental sustainability goals, and planning for an uncertain future.
---
TUESDAY • Oct 18 
Building a Future-proof Nation-wide EV Charging Station Strategy: A Vendor-Agnostic Approach
Maxime Charron, LeadingAhead Energy
The EV charging industry has been flooded by branded messages serving private interests instead of hosts and users. As the electric vehicle market is rapidly growing, numerous new technologies are becoming available. It is important to provide guidance to potential buyers to help them purchase the right EV charging equipment and have a successful deployment. This session will cover 6 key points to carefully evaluate to ensure a successful EV charging infrastructure across multiple sites:
– Building a Comprehensive EV Charging Strategy
– Deploying EV Charging Across Multiple Locations
– Future-Proofing EV Charging Sites
– Different EV Charging Solutions for Different Scenarios (Asset Classes)
– Return on Investment (ROI) of EV Charging
– Carbon Credits Generated by EV Charging
After the session, the audience will have a thorough understanding of the EV charging industry and its potential ROI allowing property and portfolio managers to make educated decisions on their next EV charging projects. We'll be cutting through the noise of the industry.
---
The Future is Flexible: The Emergence of the Hybrid Parker and Its Impact on Parking
Michael Back, HONK
Since the beginning of the pandemic, parking patterns across North America have changed and evolved. Businesses and schools shifted towards a hybrid model – where the workforce, students, and faculty were onsite only a few days a week, or less. This shift occurred on a massive, unprecedented scale. And it looks like this 'new normal' is here to stay. A survey conducted by Edelman Data X Intelligence reports that 73% of employees want flexible remote work to continue post pandemic. Not surprisingly, this hybrid working model has had a chain reaction on many aspects of life, one of which is parking. In a pre-COVID world, this large demographic fit nicely into the standard monthly and semester parking. But a drastic behavioural shift resulted in a gap for this new type of parker: Their parking needs were no longer monthly, yet not quite daily either. Out of this void came a new type of parking, one that met the needs of the hybrid parker – the flexible parking pass.
This session will examine case studies that show how parking operators – hailing from private operations to campus lots – have implemented flexible parking options (in the form of a flex pass) to meet the needs of the hybrid parker. The case studies will break down how these flexible parking solutions set operators apart from the competition, increased parkership and drive-up revenue. Attendees will learn about the in's & outs of flexible parking: the various options available, and how they can be set up and configured by the operator to suit their unique needs. The case studies will show the many benefits of the flexible parking options to both the end user and the parking operator. Attendees will leave the session with a full understanding of how the redemption & usage data can be analyzed – creating a "gold mine" of reporting capabilities to better understand parking patterns to drive-up revenue.
---
Developing an RFP – The High Cost of Low Bid: Find the best value every time
John Oglesby, CEO, Parking Whisperer
This presentation will bring the audience into the production, providing them the tools to recognize the true value proposition from each bidder as they move through the Request for
Proposal (RFP).
We will review how to determine the true scope of work, select principal deliverables, and uncover the pitfalls of focusing too closely on the perceived cost or cost savings, and unlocking the actual costs of each KPI to understand the value and final expenses for each product or service.
We will explore the key performance indicators (KPI) that matter for the proper selection of a parking operator (or to be an in-house operation), the technology of choice, the features and benefits needed, the method of operation, level of technology, as well as how best to future-proof your parking operation.
This interactive session will examine how to determine the RFP process' goals, staffing requirements; insurance needs, operator's options and current market presence, technology' pricing options, and more.
The session will provide opportunities for each audience member to ask questions, share concerns, and receive resources to use as they travel the path for putting their location parking management out to bid, or select new equipment, research other methods of operations, programs and resources that are available.
---
Non-Traditional Use of Parking Assets
Gautier Caland,  Sr. Director of Marketing & Innovation – Indigo
Simon Labat, Strategic Partnerships & EV Manager – Indigo
In line with Indigo Group's purpose to open space for peaceful city motion, non-traditional use of parking assets and soft mobility will be presented.
Examples of on-going partnerships and alternative uses of parking assets in Canada will include:
• Last mile e-cargo bikes operations
• Dark Kitchen
• Pop up store
• Storage
• Vertical Farms
• Charging areas for free-floating bikes and scooters
• EV charging Level 3 fast charge + Uber
• Drive-in Events
• TV Shooting
---
Parking Enforcement Redesigned to Contribute to a More Sustainable Mobility
Julie Bachand-Marleau, Agence de mobilité durable de la Ville de Montréal
The Sustainable Mobility Agency has undertaken to modernize its enforcement strategy to maximize its contribution to a more sustainable mobility. The conference will present the objectives of the strategy and its anticipated effects, in particular on the organization of work, monitoring and enforcement technologies, as well as the location of operational centers in order to achieve this.
---
Revealed: Strategies and tactics to optimize your mobile app offering.
Sang Hwang, Northeast & Eastern Canada, PayByPhone
Joni Eros, Northwest & Western Canada, PayByPhone
As consumer purchasing methods evolved during the pandemic era, particularly through mobile apps and alternative digital payment options, organizations have incorporated and adopted these payment forms to their business offering. This trend is also evident in the parking industry as municipalities, institutions, and operators were faced with mounting challenges due to declining revenue, limited capital funds to maintain its operations, and shortage of labor resources globally. There are clear benefits to offering mobile apps and digital payment forms.
Furthermore, the merits of offering multiple apps and payments forms are even more compelling. Given this emerging trend, how can we shift our perspective to also capitalize on these trends for our respective organizations and constituents?
Join this presentation as Sang Hwang and Joni Eros (i) reveal the latest macro global market trends from Europe and United States, (ii) highlight high adoption mobile app use cases in Canadian cities, (City of Kelowna) at universities (Trinity Western University), and through operators (Robbins Parking, Easy Park) and (iii) discuss evolving strategies and tactics to incorporate into your operation. You will leave this session armed with a refreshed perspective to deploy new strategies and tactics suitable to your unique operation.
---