Partners
---
Partner With Us
Partner with the CPA to provide opportunities for growth in the coming years, bring more programming and education to CPA members and take your place as a leader in Canadian parking and mobility innovation.
Champion, Principle and Associate levels are available, and each comes with many valuable benefits for a single annual fee.
When we join together, we all win!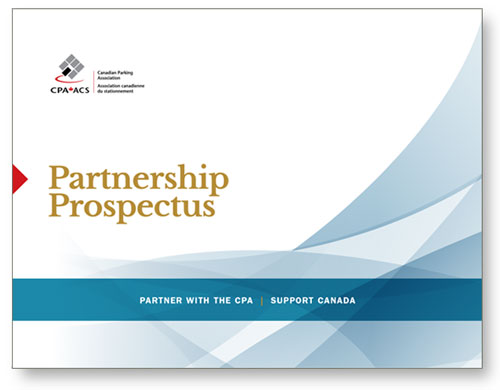 Benefits of Partnership
Benefits commence once payment is received. Benefits over and above those listed in this prospectus for each level is at the partner's expense.
All terms and conditions for exhibition space are applicable. Exhibit Booth Space must be applied to the next event that is scheduled during the term of this agreement and cannot be applied to any other event.
There will be no refund or cash value for benefits not used.
Termination
Either the Partner or the CPA may on its own terminate this agreement by providing written notice of that decision to the other.
Upon termination of this Agreement, the CPA and the Partner will cooperate in transition activities to minimize adverse impacts of the termination.
Such a termination will be effective 30 days after delivery of the notice by the terminating party.
For terminations on or before 60 days after the date of this agreement, a pro-rated refund will be issued based on the benefits already used at termination and the CPA will have no remaining obligations to the Partner.
If the Partner terminates this agreement on or after 61 days from the start of the agreement there will be no refunds and the CPA will have no remaining obligations to the Partner.
Partner's Responsibilities
Partners will deliver all advertising materials in the CPA's required formats by the deadlines posted. CPA has the right to approve and request alterations to materials as required.
Partners are encouraged to help promote the CPA and its events through the display of the CPA logo on their website. A Media Kit with approved CPA logos is available.
CPA's Responsibilities
The CPA will coordinate with Partners to ensure satisfactory promotion of the Partner during the term specified.
The size and prominence of the sponsor's logos on the CPA website, e-newsletters, signage, and printed materials will reflect the level of sponsorship investment.