2023 Calgary


---
Parking & Mobility – Progressing Together
Join your colleagues in Calgary, AB from October 1-4 for the Annual Conference and Trade Show.
Parking and mobility integration is a concept that has been gaining momentum in recent years, and it is transforming communities in significant ways. Traditionally, parking and mobility were separate issues, with little coordination between them. By integrating parking and mobility solutions, a more seamless transportation system that is accessible, efficient, and sustainable is emerging. The benefits of parking and mobility integration are numerous, and the latest technology and trends developing in the parking sector will be showcased. Find the solutions that work best for your community under one roof and share your insights with colleagues while learning from the industry experts leading the charge.
---
---
Exhibitors
---
---
Sponsors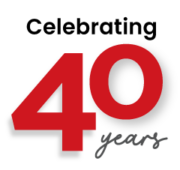 Come Celebrate. Register today!