Business Excellence Award
QUALIFICATIONS
Open to CPA members from the Equipment Supplier, Consultant and other commercial sectors that have demonstrated continued commitment to the development and advancement of the parking industry.
---
NOMINATION CRITERIA
Nominations must describe in detail how the nominee has been successful in achieving a minimum of two of the six guiding principles, including examples of applications or services currently in operation. Photos and graphics should be used to further detail each of the criteria.
Executive Summary (300 words)
Supporting Details (Select a minimum of two guiding principals and provide 300 words for each)
Guiding Principles:
Developing innovative technological advancements in areas that support the advancement of the parking industry (innovations should go far beyond marginal improvements in existing products and services and will be evaluated on breadth and depth of impact on the parking industry).
Successfully satisfying client expectations in terms of product adaptation and reliable service excellence after sales;
Demonstrating excellence in entrepreneurship and business leadership;
Displaying commitment to the Canadian Parking Association through program participation and supporting development of new initiatives for members;
Demonstrating the ability to develop new products/services or make improvements to existing products/services through the application of both existing and new technology;
Applying innovative approaches to emerging trends which directly impact the parking industry.
Each guiding principle selected will be evaluated based on the following:
Innovation & Technical Advances that have a measured effect on the parking industry;
Demonstrated leadership and commitment to the Canadian parking industry;
Re-use of existing and emerging technology and/or industry trends;
Measured Benefits from real-time data;
Adaptability across various types of operations;
Demonstrated efficiencies, user and customer experience, and the impact across the industry.
Entry Fee: $100 per entry
 2023 award submissions are now closed
---
---
Recipients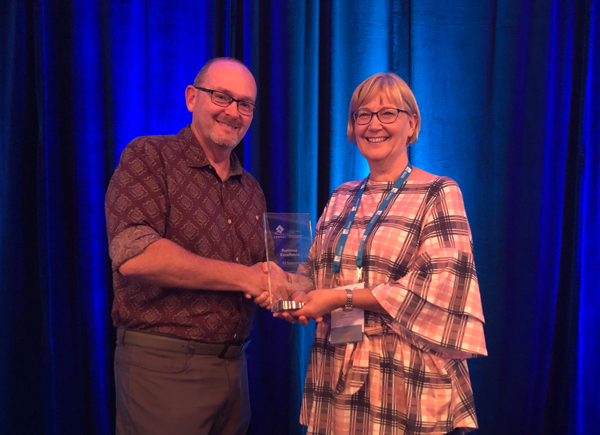 gtechna
gtechna, based in Montreal, Canada, develops smart parking software solutions including eCitation and permit management to help governments, parking operators and transportation agencies better serve citizens globally.
gtechna has been a leader in end-to-end parking management and enforcement solutions for more than twenty years, with successful collaborations in cities across Canada, the United States, and Asia. High demand for gtechna's enforcement solutions by world-class cities has positioned the firm at the forefront of the parking industry.
gtechna solutions are scalable for small, medium and large cities and are future-oriented, built to fit cities' needs now and as they grow and change. With a clear vision of where parking is headed, gtechna choose to invest in future technology today.
When cities partner with gtechna for parking technology improvements, they also enjoy better compliance, better efficiency, and improved financial performance.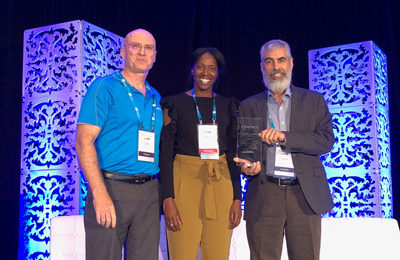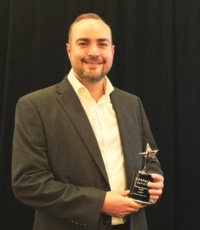 CALE Systems
Read Jones Christoffersen Ltd.
Awarded for continued commitment to the development and advancement of the parking industry.
Founding members and instrumental participants in the establishment and development of the Canadian Parking Association, RJC staff have been supporting the industry for more than 65 years, and they have been instrumental in the modernization of parking garages. RJC demonstrated a commitment to the parking industry early on by being active in the establishment and success of the CPA through their contribution to and development of standards and technical papers, writing industry-specific articles for the Parker magazine, and by delivering various presentations at conferences and local chapter events.
RJC's team members are demonstrated leaders in the industry, pioneering design, renovation and construction innovation for the parking industry.
As a company, RJC mentors, guides and promotes their own to ensure the strength of their organization from within, building a team of professionals that provide services across the country and beyond. The recipients of many awards for their continued innovative approaches to sustainability in new structures and rejuvenation of aging parking facilities makes them a winner to the Canadian parking industry.
ACT Canada
The Association for Commuter Transportation of Canada, or ACT Canada, has been on the leading edge of sustainable mobility in Canada for over a decade. With its focus on collaboration, multidisciplinary partnerships and the provision of integrated travel options for Canadians, it is reshaping how transportation is viewed in Canada.
ACT Canada's first collaborative partner was the CPA in 2005 and that relationship was founded on the critical focus of how parking is integrated with all sustainable travel modes. It's since forged partnerships with other key organizations in Canada such as the Canadian Urban Transit Association, TAC and FCM as well as engaging representatives of most urban centres in Canada and the Federal Government, helping CPA better understand emerging transportation trends in Canada.
ACT Canada 's dedication to sustainable integrated mobility has resulted in increased knowledge exchange and transfer amongst disciplines. It has helped to build capacity for carpooling, cycling, transit, telework and emerging options such as car sharing and bike sharing. ACT Canada has raised awareness of sustainable travel options and has leveraged parking as a key element in the provision of viable travel choices. It has helped to reshape how planners and engineers assess development applications.
Examples of the innovative work ACT Canada has accomplished includes:
TDM and Development Approvals Workshop – a workshop being taken across the country to train planners to implement TDM measures in development applications
Case for TDM in Canada – a guide for municipalities and consultants on the business case for sustainable mobility
Workplace Travel Plan Guide – helping employers implement a commuter options program for employees, including priority carpool parking and secure bike parking
Parking and its integration with sustainable travel options and the built environment is part of what ACT Canada members are engaged with.