Parking Supervisor of the Year Award
QUALIFICATIONS
The Parking Supervisor of the Year Award has been created for employees who have been serving in a parking and transportation position at the time of nomination, be an active member of a CPA member company in good standing and who has worked for a minimum of two years in the parking industry in a supervisory position.
---
NOMINATION CRITERIA
Award criteria:
Evidence of leadership in the parking and transportation industry.
Commitment to advancing unique and innovative ideas.
Professional character and reputation.
Indications of service and leadership include participation on boards, committee, task forces, and presentations, etc.
Community service including civic organizations or other groups outside the industry.
Service to the profession above and beyond normal job responsibilities.
Parking Supervisor of the Year nominations must include all of the following:
A two-page statement (approximately 1,000 words) discussing the individual and why he/she is deserving of recognition. Include a description of the individual's customer service skills demonstrated that re above-and-beyond his/her job description.
Resume, job description, or outline of duties.
A one-page letter of recommendation from the appropriate supervisor.
A one-page letter of recommendation from a subordinate of the nominee.
A one-page letter of recommendation from a peer.
Additional supporting documentation, if desired (not to exceed three pages).
Photo
Head/shoulders professional photo in JPG or Vector format: a minimum of 300 dpi high resolution (i.e. original, unedited JPG at original size, at least 2″ x 2″ and 1 MB). 
Video
If you have a video that you would like to submit with your nomination, please include the URL in your nomination submittal.
Eligibility:  Open to CPA members from all sectors. 
Application Fee:  There is no entry fee.
 2023 award submissions are now closed
---
2022 Recipient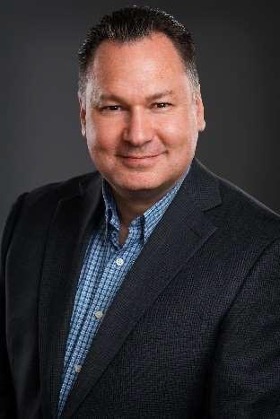 Dave Duncan, Parking Services Manager, City of Kelowna
Leadership in the parking industry is incredibly important to providing customers and stakeholders with the highest possible level of service. You must be committed to achieving this high level of service while continuously innovating and developing creative solutions for complex problems. Dave Duncan, as the Parking Services Manager with the City of Kelowna, continues to direct his unending focus to ensure the City's parking operation is leading the charge. Whether it's embracing new technology, finding better ways to serve our stakeholders, or expanding our parking infrastructure, Dave continues to display exemplary leadership and service.
As technology continues to advance in the parking industry, Dave has embraced and adapted to the ever- changing parking technology landscape. Whether it's meeting with industry contacts to discuss big new ideas or working with vendors to trial cutting edge parking systems and technology, you can bet that Dave is always pushing the industry forward. He understands the power of this technology and the advantages it provides for our operation and its customers. Dave has forged close relationships with parking innovators and consistently challenges them to provide a solution that will be embraced industry wide. A couple examples of this would be:
Working with Mistall to trial new styles of off-street zone counters and cameras
Working with T2 Systems to live test new versions of pay station software
Working with PayByPhone to accelerate adoption to alternative payment methods
Investigating new technologies to assist with real-time on-street occupancies (drones!)
Installing electric vehicle (EV) infrastructure in our parkades and lots
Dave understands the power of constant innovation and the ability for technology to rapidly shift how we operate.
As the Parking Services Manager for the City of Kelowna, Dave occupies a highly visible public position. This involves managing the interests of many different stakeholders, including citizens, tourists, businesses, community groups, and industry groups (i.e. film industry). His experience and professional character enable him to balance the diverse needs of these groups and satisfy the expectations placed on him by council and the organization. Dave works closely with groups like the Downtown Kelowna Association, which is a collection of downtown advocates and business leaders, to ensure parking solutions are functioning as intended, while also regularly inviting criticism from citizens and stakeholders. Dave also encourages partnerships to support the expansion of private off-street parking.
Dave has worked to implement data-driven parking management solutions to enact variable rates and manage occupancies across major parking areas, while also managing extreme seasonal demand and encouraging mobility options. Especially during COVID, smart parking options were required to satisfy competing market forces and shifting priorities of the community, while also generating sufficient revenue to sustain and grow efficient operations. Dave enacted flexible parking options for our parkades and worked to find the right solution for expanded patio programs in place of parking. During COVID, the City of Kelowna launched "Meet Me on Bernard", which closed five of our busiest downtown blocks and parking spaces to vehicle traffic and is currently in operation for its third summer; Dave was able to successfully navigate the challenges of shifting occupancy levels and revenue displacement by using our parking data management solution to ensure nearby parking areas were operating as designed. Lastly, Dave successfully implemented hybrid loading zones to ensure food delivery services and businesses were satisfied.
Dave is enthusiastically committed to the profession and the parking industry as a whole. He works tirelessly to ensure the operation is running at the high service level he believes in and continuously challenges himself and his team to meet world-class standards. At the City of Kelowna, we hold four corporate values: innovation, working as one team, serving proudly, and leading responsibly. These values align perfectly with the requirements for success in the parking industry; Dave echo's these values and lives them out every single day. Under Dave's leadership, our parking department has grown from a one-person operation to a team of focused, dedicated individuals and contractors pushing the envelope on what we are able to accomplish. He believes in raising up leaders internally and empowering them to be successful. The infrastructure and area we serve is constantly growing and improving while also becoming increasingly operationally efficient. Dave has included mobility and transportation demand management solutions in his Council-approved parking plans, such as car-sharing, alternative transportation, and flexible monthly passes.
Dave has the unique capacity to balance exceptionally the diverse needs of our community and the ever- changing requirements of a successful parking operation. He operates an efficient and successful parking system and consistently innovates to improve our local operation. Dave's commitment to best practices and technology benefits the entire industry and his consistency builds relationships with vendors and staff. His leadership is unmatched and professionalism respected among staff, peers, and friends. Dave is a shining example of what it means to be a Parking Manager.
---
2020 Recipient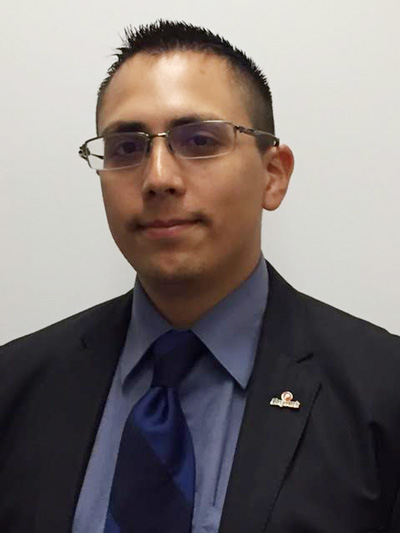 Pablo Pascual, EasyPark
As the Operations Manager, Safety, Security and Facilities Maintenance, Pablo manages one of the most comprehensive parking safety & security programs in Canada. Through the utilization of 4 different security companies to provide mobile, static and K9 security to more than 150 parking lots in Vancouver, Pablo ensures that every EasyPark customer has access to a clean and safe facility. 
Pablo's extensive background in physical security, including several years as a K9 handler and supervisor of various operational groups within security operations, has provided the basis for the success of the safety and security programs at EasyPark.
As the only parking provider with a K9 program in Canada, Pablo manages the daily challenges of safety and security in Vancouver, and specifically the Downtown Eastside (DTES) neighbourhood which is one of the city's oldest – the area is the site of a complex set of social issues including high levels of drug use, homelessness, poverty, crime, mental illness and prostitution.  EasyPark operates 8 key parking facilities (4,291 stalls) in this area.
Pablo's career in Parking began in 2013, while he was a Control Centre operator with EasyPark's contract security provider. Pablo was responsible for scheduling guards to patrol EasyPark facilities. His career progression was closely tied to EasyPark – soon Pablo was certified as a K9 handler with his partner Ares and they patrolled the EasyPark lots handling evictions, helping customers, and providing outstanding service to the community. He was then promoted to Supervisor of the EasyPark Security program and then in 2016, he was promoted to the Operations Manager, K9 Security. At that point, Pablo was highly accomplished with multiple awards and recognition for his focus on safety & security within the community. In the Summer of 2017, Pablo accepted a role with EasyPark to oversee the Safety & Security Programs at EasyPark. In 2018, Pablo's portfolio was expanded to include facilities maintenance.
Since joining EasyPark, Pablo has revamped the Safety & Security Program. Pablo had oversight over the following initiatives:
Annual Holiday Theft from Auto (TFA) Awareness Campaign, which included undercover work and a partnership with the Vancouver Police Department (VPD)

Expanding our K9 Security Program to 24/7 coverage

Achieved a reduction of TFA YoY by 39%, utilizing various programs and partnerships within the community

Monthly DTES Safety Patrols in partnership with our security provider

Monthly Safety Education lunch and learn sessions – with focus on personal security as well as overall safety education and best practices for active shooter scenarios, earthquake

preparedness, and conflict management training.

Initiated EasyPark's quarterly "Leave Nothing in Your Car" campaign, which effectively uses social media, our security partners and community outreach to educate and deter theft from auto while parked at EasyPark parking facilities. Through the complimentary risk assessments left on windshields to alert parkers of potential risks of their vehicle, we saw a reduction of TFAs during campaigns of as high as 40% reduction at some facilities.

Expanding the partnership with the Downtown Vancouver Business Improvement Association

(DVBIA) to include graffiti removal, safe walks, foot patrols of our parking facilities to augment our own security patrols to help achieve a clean, safe, and welcoming downtown to residents and visitors

Oversaw 32 new site openings in 2019. Which added another 3,000+ stalls under the EasyPark

brand

Responsible for over $250,000 in savings by negotiating new agreements with contractors and

vendor partners

Oversaw a critical incident with the City of Vancouver (CoV) in 2019, when one site was deemed a safety hazard and was ordered to evacuate all vehicles immediately. Pablo received kudos from all levels of the CoV senior management for his quick action and execution of the evacuation of all 300+ vehicles from the public parking structure and strata compound within 3 hours, securing the site and having a security team there for the next 2 months as the CoV engineers evaluated the structure.
In 2019, Pablo's security statistics included the following:
1,455 TFAs from EasyPark facilities

10,154 trespass incidents

29,469 Customer Service Assistance calls (which include safe walks, tows, emergency

service for customers)

51 crimes in progress that resulted in police arrests

23 assaults on our security personnel

350+ hours dedicated to graffiti removal in the downtown core

12,031 needles and drug paraphernalia picked up
Pablo works closely with the VPD and CoV daily. His outstanding professionalism in communications and project management has contributed greatly to numerous new site start ups as well as daily operations.
Through his efforts, we have seen success at the new Fraser Street site in Vancouver. This site was an extremely complicated start up due to the local community being very accustomed to free parking for over 30 years. Working closely with CoV as well as the South Hill BIA, Pablo transformed the site through new and improved signage as well as ancillary services work which included landscaping, lighting enhancements along with marketing and promotion initiatives.
Pablo embraces his work and dedication to improve the community by providing his expertise to enhance safety and security to the public. His innovative approach to safety, security and facilities maintenance has helped EasyPark continue to grow and become the parking operator of choice for many landlords, property managers and private owners. 
The new age of parking has arrived and the recognition of innovation to an everchanging parking operations is imperative to the continued success of this industry.  We are pleased to nominate Pablo Pascual as the Canadian Parking Association's Parking Supervisor of the Year.
---
2018 Recipient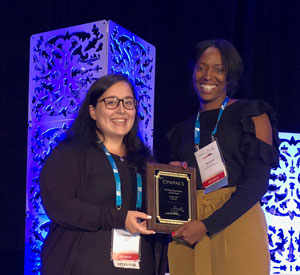 Chelsea Kidd, EasyPark
Chelsea and her team of 9 have changed the way customers think of a parking company. When her team resolves appeals they take an educational approach and use the opportunity to guide customers on parking rules and regulations.
As a key stakeholder in daily operations, Chelsea receives praise from corporate clients as she works hard to ensure their requests are met and they remain satisfied with their parking program.  She has become the subject expert on the parking management system and continues to bring in new ideas that streamline processes for clients and employees.
Chelsea continuously strives to exceed customer expectations, deliver industry leading standards of service and is creative and innovative around customer experience, keeping the needs of the customer first when making decisions.
---
2017 Recipient