Innovation in Parking Operations & Programs Awards
QUALIFICATIONS
This award acknowledges CPA members who have created operational processes, programs or technical innovations that exemplify the experience of innovation, economic results, benefits to its company or other groups in the community, and new developments that may be an advantage or value to others, all of which may represent new ideas or concepts, projects, or programs that benefit the parking profession and sustainable programs.
---
NOMINATION CRITERIA
The four criteria identified below are each worth a maximum of 25 points. A narrative not to exceed 1000 words (300 word executive summary and 700 word description) must be submitted to cover the four major areas.  Photos and graphics should be used to further detail each of the four criteria.
Productivity Improved or Problem Solved — Explain how the program has increased efficiency, improved productivity, relieved congestion, or solved a problem.
Measured Benefit of Program or Operation — describe the success of the program and what standard of measurement was used to determine success (customer service, efficiency, safety, savings of time or money, etc.)
Innovation/Creativity — Note the various elements that make this process, program or operation creative. Explain how this program/operation is original and unique.
Adaptability by Others — Describe how this innovation can be used by other agencies. Explain the ease by which others can adapt the program/operation to their use.
Eligibility:  Open to CPA members from the following sectors:  Airports, Hospitals, Universities/Colleges, Municipal, Government or Private Operators.  Commercial products and/or services are not eligible.
Entry Fee: $100 per entry
 

Award submissions will be open again in 2024
---
2023 RECIPIENT
Shirley Rodriquez | ZipBy
---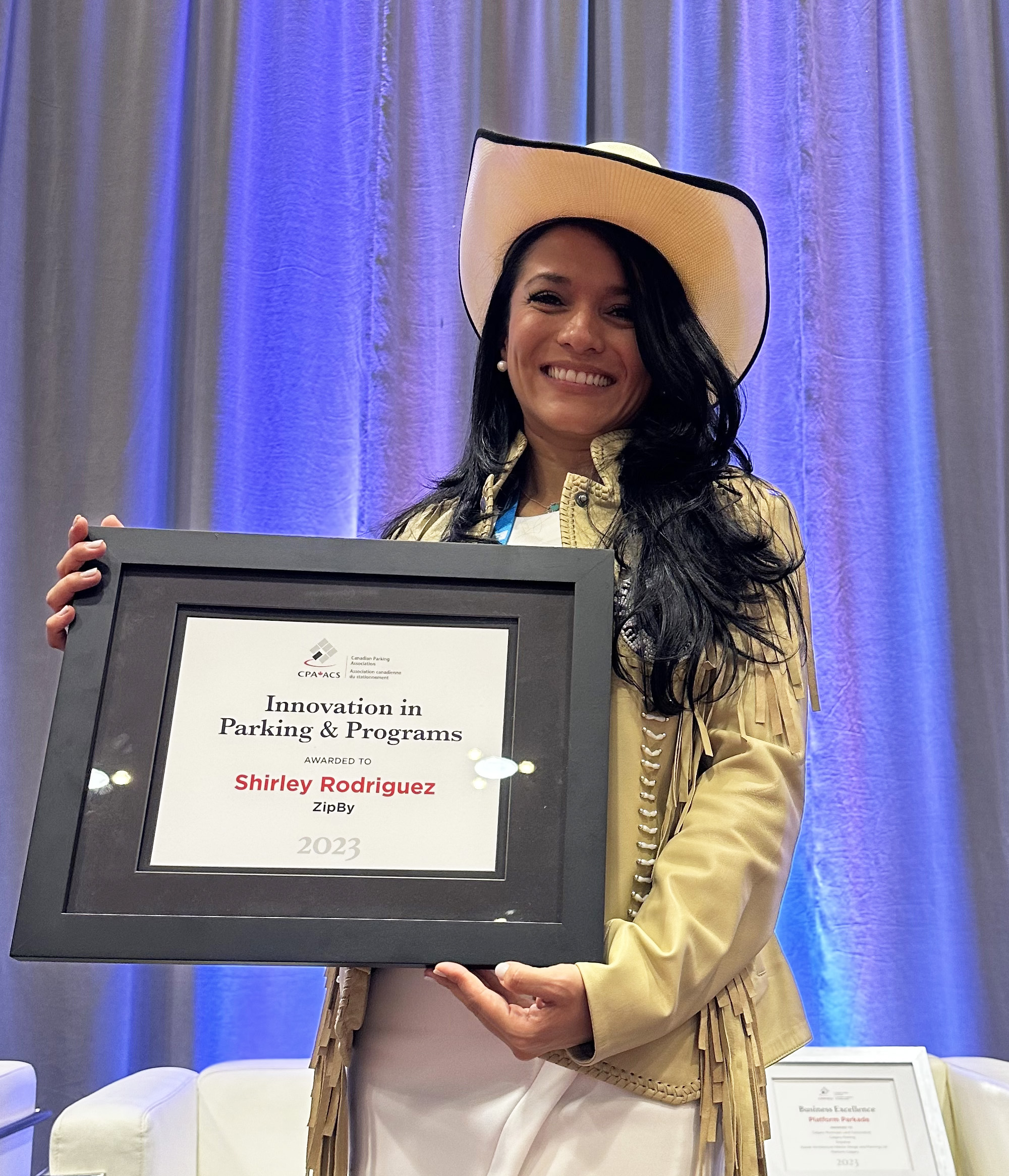 ---
As CPA long-standing CPA member and exhibitor, ZipBy is the only parking technology globally that offers a combination of on-street, off-street, gated, and surface lot parking, all in one mobile app.  Under the leadership of President, Shirley Rodriguez, this organization epitomizes innovation in the use of technology.  All their efforts for innovation are client-centric and customized for each client.
They have revolutionized the customer's experience through innovative technology at their customers' facilities and have done it quickly with technology that simply works, and with amazing service and attention to detail, all of which can be seen at two of their biggest clients – all seven of the Harvard University in Boston Lots  and at Grant MacEwan College in Edmonton.
ZipBy for gated parking lots is an automatic payment and gate entry parking system whereby ZipBy's technology enables drivers to enter the parking lot through the app and exit automatically without needing to touch their cell phones or wind down the window. If there is a parking fee, it is charged to their credit card, and a receipt is emailed to them, eliminating the need to wait in line at the pay station.
ZipBy has a corporate commitment to women in parking as evidenced by Shirley's dedication to enhancing the experience for her colleagues.  As ZipBy has grown and increased its footprint, she has made a commitment to the Canadian market, opening an office in Burnaby, BC, lead by senior Sales exec for Canada, John Cowley.
In the same way that they commit to their customers and the Canadian market, they also support the Canadian Parking Industry in their continued participation at CPA as members and exhibitors and to the communities in which they do business, donating money to the local food bank and being corporate sponsors of various community causes in the market.
---
2021 RECIPIENTS
---
Calgary Parking Authority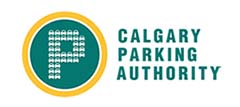 ---
Created by one of Canada's large Parking Authorities, the Sponsorship Program funds parking, transportation or mobility related projects within the city that benefit members of the community.
The program provides groups & organizations access to a pool of funding to help complete projects, build community spaces & to achieve success. Throughout the year projects are continually funded as they are approved until the funding is exhausted.  In 2021, $35,000 is available.
People with disabilities have been and are, disproportionately impacted by barriers to physical activity and wellness opportunities. Couple this with the health and safety measures in place throughout COVID-19 and you can understand the need for this project.
Sample project:  A local Community Association is revitalizing the space surrounding its community building and new accessible outdoor rink making the area a gathering place for community members of ALL abilities.
"There are simply no free, accessible options for safe physical activity available for the 10% of Calgarians that identify as having a disability," explains the community association President. "This project will create a free, accessible space for citizens of all abilities to gather, connect and play during a time when it is needed most."
The Parking Authority provided $7,500 via the Sponsorship Program to build an accessible pathway around the existing barrier-free outdoor rink. A member from the Sponsorship Program Committee shares why supporting the project was an easy decision, stating "The entire concept presented to us was well thought out, it met the requirements and aligns with our values in supporting diversity and inclusion. It's forward-thinking, fun, and just needed to happen.
Mélanie La Couture, CEO of The Heart Institute of Montreal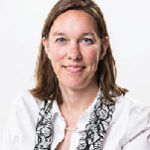 ---
A large medical centre needed to find a way to efficiently manage a parking shortage crisis for the 2,000 staff when they lost on – street parking to construction and access to a private parking lot they shared with a public elementary school.
With data in hand, they looked towards utilizing automatic license plate recognition technology  alongside  a planned transportation application to develop a parking enforcement system which can now automatically determine if a parked vehicle belongs to an employee, and if they are legitimate registered carpoolers.
The system developed has relieved lot congestion, enabled employees to start work sooner by having reserved parking spots, and has increased efficiencies overall.  The MHI learned that employees were happy to sign up for carpooling if it meant free parking.
The carpool project continues to be a success with employees no longer complaining about lack of parking. It's also provides the City with proof that carpooling has the potential to solve mobility issues in other scenarios.
Some minor changes were added to the project to respect COVID-19 social distancing rules: there can only be two people per vehicle, the driver and one passenger, and both must be wearing face masks. This allows the employees to continue carpooling while protecting their health.
The organization now experiences parking improvement which has overall positive outcomes in time savings, safety, and organizational culture.
Parking will be an issue in cities, as population density increases overtime. This project is the perfect example of how the public-private partnership – where the City , the organization, and Vendors – came together to solve an issue. In addition, with this being the first project of its kind in Canada, this project serves as the roadmap to similar future undertakings in North America.
2020 RECIPIENTS
Calgary Parking Authority
PARK PARK
PARK PARK is a dual-use space (hence the name "PARK PARK"); part parking lot, part park. It features a vibrant mural on the asphalt surface, a scaffolding structure along the perimeter of the lot and freestanding, interactive icons that serve as visual clues to features of the lot, such as a basketball net, picnic table, bike pump and more.
This project began with an open design competition managed by the Calgary Municipal Land Corporation (CMLC). The call for submissions asked for a creative intervention that re-imagined how surface parking lots can be designed; something that would delight and inspire, while continuing to operate successfully as a parking lot. The goals of the project were to:
encourage critical thought and conversation on parking lots;

beautify a utilitarian space;

improve the quality of life for users and residents; and,

place make, turning a single-use space into somewhere people can have a positive, interactive, and emotional experience.
In addition to Lot 43 / PARK PARK now operating dually as a parking facility and a recreation space, it is available for rent through the CPA's Event Rentals program. Through Event Rentals, companies, individuals and other groups can rent surface lot or parkade space for alternative uses such as birthdays, corporate parties, etc. The Event Rentals program has been successful in CPA facilities across Calgary, hosting a variety of events like Food Truck rallies, movie nights, stampede events and ultimately, has diversified the ways in which we can optimize our finite assets.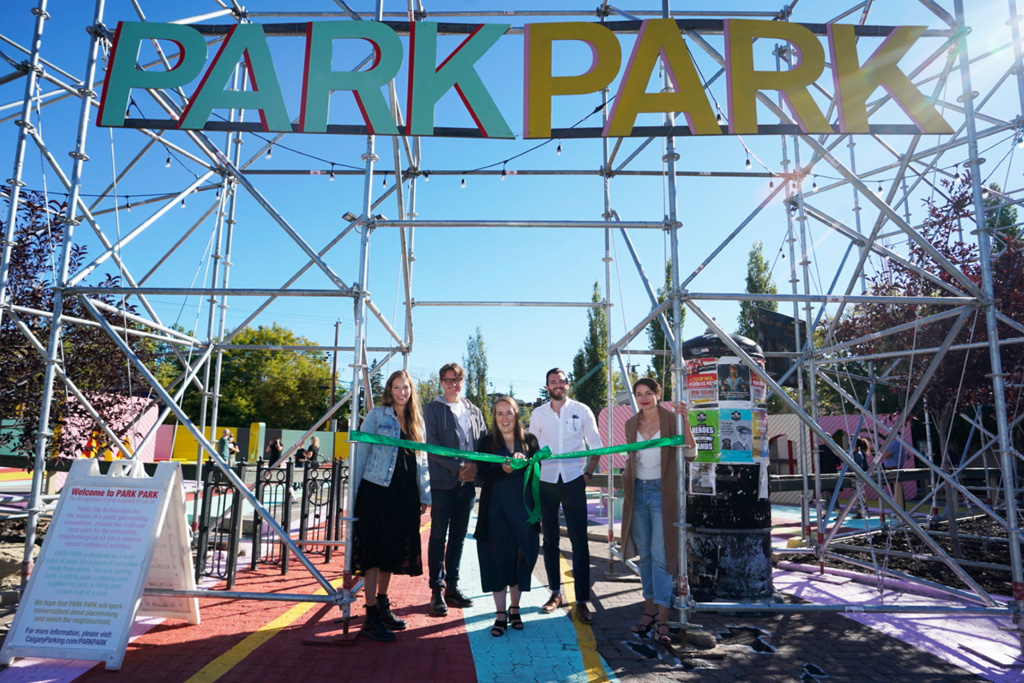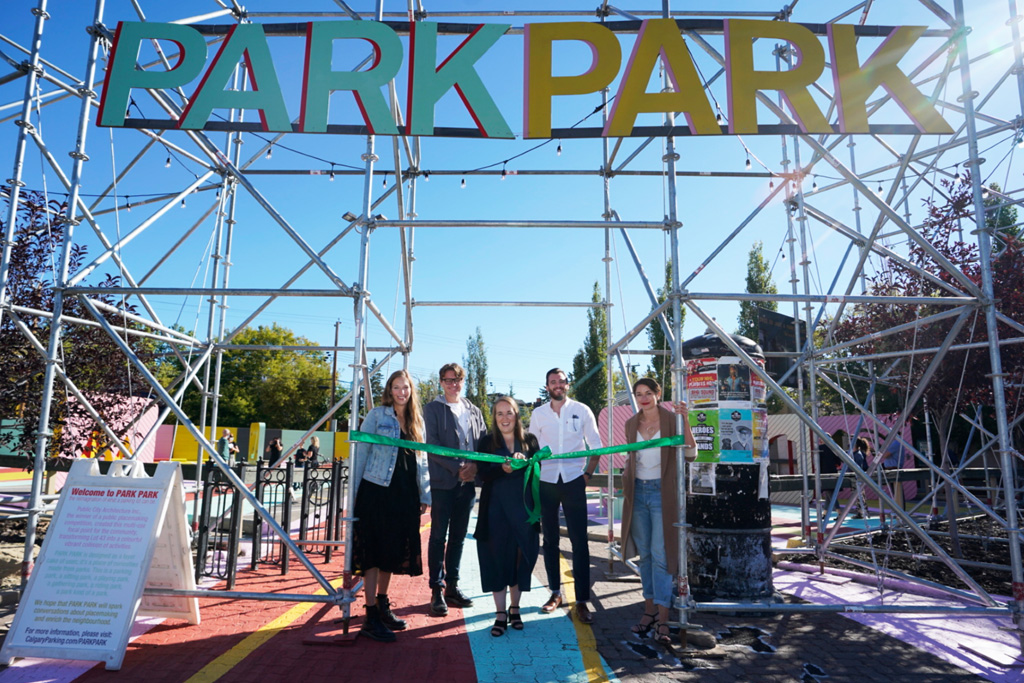 PARK PARK is a pilot project which will be in place for the next two years. During this period, it will be open to both parking and pedestrian usage unless it's rented for a private event. After that, a review will be conducted to determine  its successes and community feedback gathered  to determine if there is opportunity for additional placemaking projects in Lot 43 and other CPA parking facilities across Calgary. 
---
2019 RECIPIENTS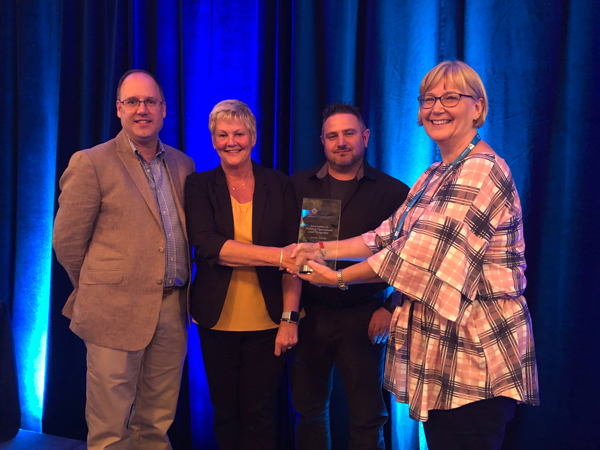 ---
Lisi Monro
City of Edmonton

---
EasyPark
Honourable Mention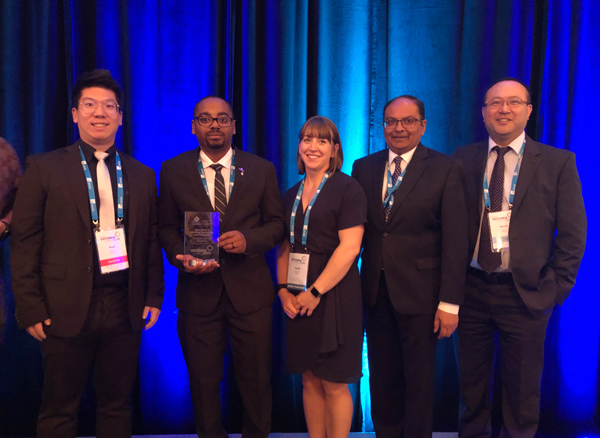 ---
Tony Clark
Town of Banff
Honourable Mention
---
2018 RECIPIENT
Bohdan Maslo and the City of Edmonton Parking Services Team
In late 2015, the City of Edmonton embarked upon the implementation of new digital pay machines to replace their aging coin only meters. Included in the rollout was the introduction a smart-phone and web capable mobile application to support a full featured and integrated pay-by-plate parking system for its citizens. The new system was branded EPark and quickly modernized the City's parking operations with a new set of services geared to meet the evolving needs of a vibrant metropolis.
The new EPark pay machines were selected and designed with a primary focus on customer convenience, flexibility of use in multiple payment situations, while providing data capture for effective reporting in support of occupancy planning. The service focus then turned to addressing the need for greater levels of parking compliance, and reducing the inefficiencies inherent with the current officer-patrolled enforcement program.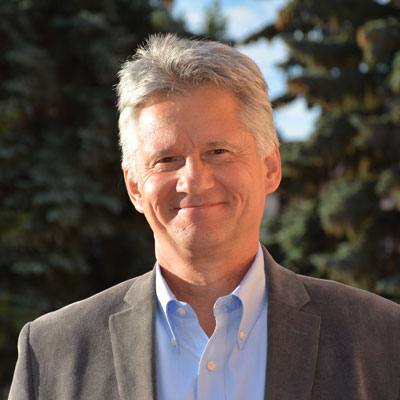 In late 2017, the City began working with a Vehicle Licence Plate Recognition supplier with a plan to integrate it with a Violation Review System that it had previously acquired. By the second quarter 2018, these two systems were implemented, and with the integration of VRS to the City's municipal by-law ticketing system, Automated Parking Enforcement became a reality!
---
2017 RECIPIENT
Parking Operations Team
Town of Oakville