This award recognizes individual members of the Canadian Parking Association who have demonstrated a continued commitment to the development of the image of parking as a profession and has made a measurable impact on the parking industry and the Canadian Parking Association by:
Excelling in their area of work and in their personal achievements;
Improving the value, efficiency and sustainability of the services they provide to their customers and to other members of the Canadian Parking Association;
Participating in professional development activities which go beyond the average requirements to provide networking and learning for other industry members at the national and local level and online;
Setting examples to which others in the CPA aspire;
Developing a concept, process or procedure that enhances or improves the efficiency of an existing method that is adopted by the CPA;
Showing evidence of leadership in CPA activities.
---
---
SUBMISSION REQUIREMENTS 
A statement (approximately 500 words) discussing the individual and why he/she is deserving of recognition. Include a description of the individual's demonstrated contributions to the Canadian Parking Association that go above-and-beyond membership.
A letter of recommendation from two CPA Members from other companies.
Additional supporting documentation, if desired (not to exceed three pages).
Photo: Head/shoulders professional photo in JPG or Vector format: a minimum of 300 dpi high resolution (i.e. original, unedited JPG at original size – at least 2″ x 2″ and 1 MB).
Video: If you have a video that you would like to submit with your nomination, please include the URL in your nomination submittal.
Eligibility:  Open to CPA members from all sectors.
Entry Fee:  There is no entry fee.
Closing Date for Submissions: TBA
Presentation of the Awards
The awards will be presented at the Annual Conference and Trade Show.
SUBMISSION INSTRUCTIONS  
This form cannot be saved. All supporting documentation must be uploaded with this submission. Please read the Nomination Criteria and provide all accompanying documentation in pdf format.
2023 Contributing Member Award
---
CPA Contributing Member Award Recipients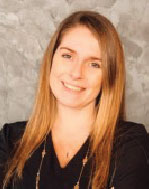 This active CPA member enhances the value and efficiency, not only to her clients, but also to other members. She regularly attends CPA's quarterly round tables for each vertical, and in 2020 she was selected to be a Speaker at CPA's Annual Trade Show. She presented on "Why It's Time to Go Cashless" and spoke on how the lack of choice is challenging the way we promote cashless, and what a multi-vendor approach looks like.
In addition, she had the opportunity to be published in CPA's December 2020 Parker magazine. Her article, "Life is About Choices, Parking Should Be Too" touched on the evolution of the parking landscape, and how providing choices when it comes to mobile payments, benefits both the drivers and parking organizations.
This past year, the recipient has shown drive and dedication to her involvement with CPA. She goes above and beyond to have a positive impact on the organization, as well as across the parking industry and among her peers. Not only is she proud to be a CPA member, but she also looks forward to the many rewarding years and opportunities that come from being involved with the organization. She is a leading example of a parking industry leader, as well as a contributing member of CPA and is deserving of this year's Contributing Member Award.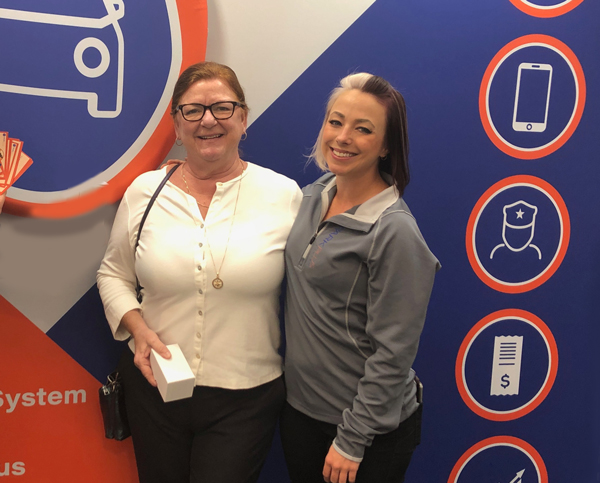 Donna Hubbert
York University
Regardless of the task, Donna is always ready to lend a hand to the Canadian Parking Association.  From organizing events for the Toronto Chapter in the early days of chapter development, to attending events, and conferences and sitting on various CPA committees, Donna has served this organization well as a long time member.
Says Donna's boss Anthony Barbisan "This is really exciting news!  She's going to be thrilled and we're all proud of the work that she does here at York and supporting organizations like CPA and the Ontario Campus Parking Association.  Donna is a master at client management and is my go-to person for her perspective on the customer experience."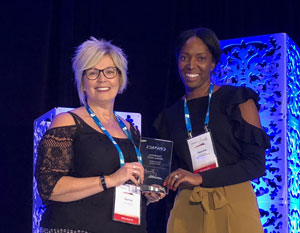 Anna Marie O'Connell
City of Guelph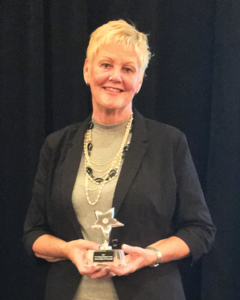 Steve Wengrowich, Canada Ticket
Paula Nichols, City of Kingston
When Paula Nichols left the board she refused to leave the organization – she has continued to be of great assistance to our members by staying involved in the conference, the roundtable and in group discussions. She has helped many members by sharing her knowledge and enthusiasm. She has even helped make the AGM more relevant by asking questions and making suggestions for improvements – including for example – a simple but effective suggestion that we describe to members the CPA activities over the year before asking them to approve the board's decisions.
Thanks Paula for your dedication and service to the CPA and its members – you set a great example!
Richard Smith, Saint John Parking Commission, Founding Member of CPA
Presented to an individual member of the Canadian Parking Association who has demonstrated a continued commitment to the development of the image of parking as a  professional industry.
A fixture around the CPA since its inception, Richard "Smokey" Smith has exemplified the term "mentor" for the parking industry, showing leadership and guiding many people through the early stages of their parking careers, including his staff and new members to the CPA.
Richard has organized, hosted and set the standard for networking in the Atlantic region over the years and has provided CPA members and the parking community in the four Atlantic provinces the opportunity to meet and share their parking experiences. He has chaired two annual conferences in Saint John and attended all but two of the 30 national conferences.
As a founding member of the Board of Directors and also as a Director on the Canadian Parking Foundation in past years Richard has co-ordinated the search for recipients deserving of the Ted Seeberg and Ed Keate Awards presented by the foundation at the annual awards luncheon.
Ken Petry  
Ken joined the CPA and has served as member, Director and Executive Member of the Board of Directors for 15 years. He is currently the Past President, and was Chair of the 2012 Nominations Committee.
Ken's dedication to professionalism at the Canadian Parking Association has been evident throughout the years as he developed in his leadership roles, demonstrating commitment to the well-being of the Association and rolling up his sleeves to work beside his colleagues to the betterment of the association. Today, the association stands strong, thanks to Ken's contributions.
Ken strives to ensure that new members coming into the CPA for the first time are met with a warm welcome and friendly offer to mentor and share his knowledge of parking and of the Canadian Parking Association.
---
---