Member Login
---
If the words 'Log Out' appear above, you have successfully logged in and can continue on through the Members' Dashboard link.
---
---
---
Not a member, but thinking in joining the CPA?
View the official CPA video – watch our members invite you to learn more about the benefits of joining the Canadian Parking Association.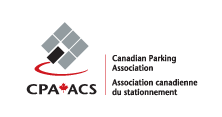 Our members are changing the future of parking.
The Canadian Parking Association is the only organization of its kind representing the public parking industry in Canada. The need for public parking continues to diversify. With this evolution comes new challenges and issues for the parking industry. Membership in the Canadian Parking Association gives you current information on Canadian issues such as: advancement in technology, regulations, revenue control, facility maintenance, transportation demand management (TDM), planning, taxes, parking rates, and more.
Membership in the Canadian Parking Association can help parking professionals be better equipped and prepared to deal with current issues. Through networking with other professionals in the industry, having access to training specific to the parking industry, and participation in image enhancing programs, your membership will ensure that you are up to date with the ever-changing parking industry.