Parking Staff Member of the Year Award
QUALIFICATIONS
Parking staff members are often times the face of your organization, acting as ambassadors to your business and leaving the first impression on customers.  This award is intended to acknowledge excellence demonstrated on a day to day basis by parking staff.
---
NOMINATION CRITERIA
Eligibility                               
Parking Staff Member of the Year nominations must include all of the following:
A two-page statement (approximately 1,000 words) discussing the individual and why he/she is deserving of recognition. Include a description of the individual's customer service skills demonstrated that re above-and-beyond his/her job description.
A one-page letter of recommendation from the appropriate supervisor.
A one-page letter of recommendation from a customer.
Additional supporting documentation, if desired (not to exceed three pages).
Photo
Head/shoulders professional photo in JPG or Vector format: a minimum of 300 dpi high resolution (i.e. original, unedited JPG at original size – at least 2″ x 2″ and 1 MB).
Video
If you have a video that you would like to submit with your nomination, please include the URL in your nomination submittal.
Eligibility:  Open to CPA members from all sectors. 
Entry Fee:  There is no entry fee.
 2023 award submissions are now closed
---
2022 Recipient
Marg Lemoine, Parking Coordinator, City of Guelph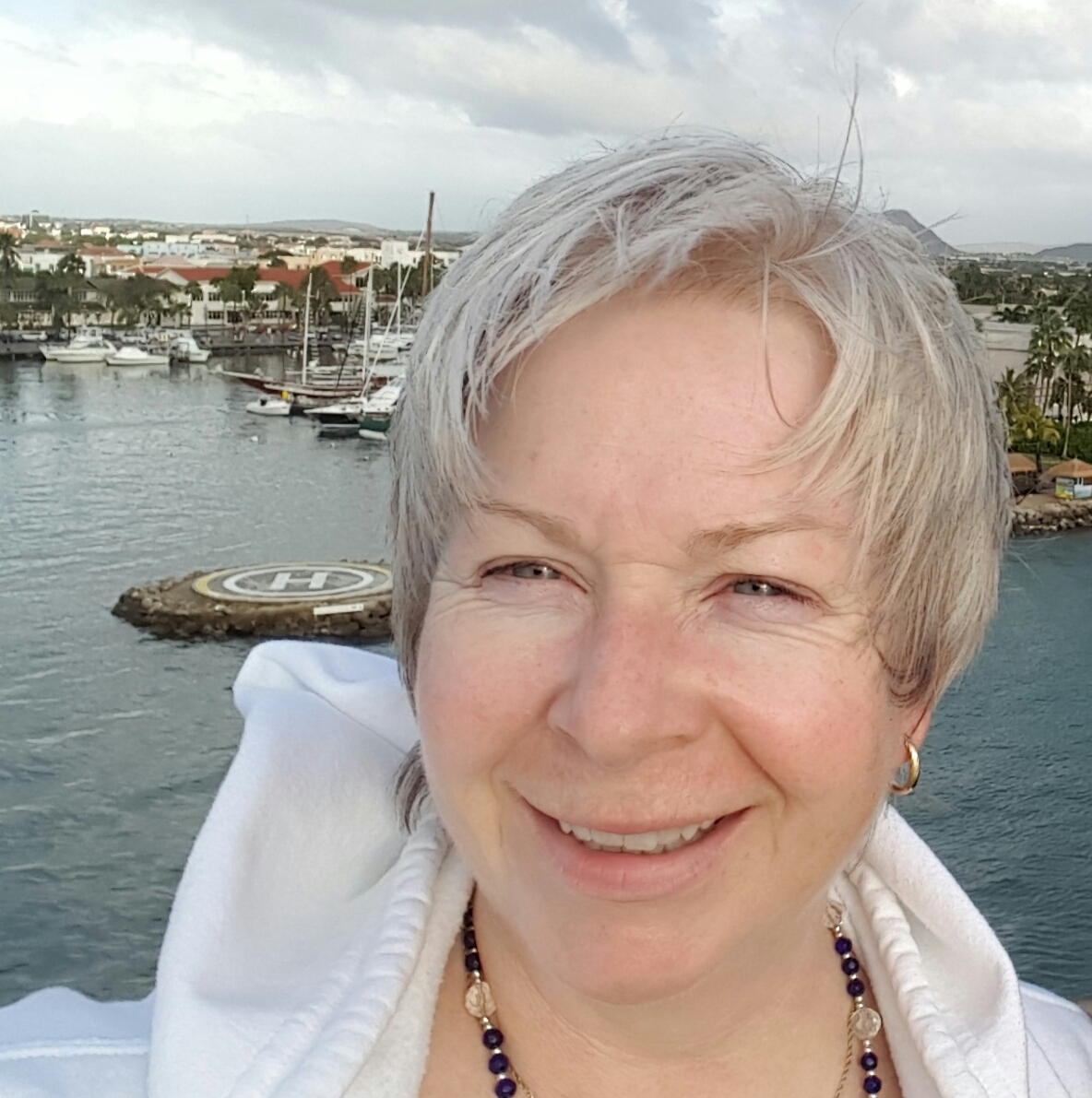 Marg has been working for the City of Guelph for almost 22 years. She began her municipal career in Vaughan in 1984 and then moved to Guelph in 2001 and has excelled as a front-line customer service specialist. After several years in Parks and Recreation, she moved into Transit and has been with our parking department for the past 4+ years.
Marg is a fabulous employee, as well as a huge asset to our department. She is so deserving of this award and recognition. Her dedication to our customers, both internal and external as well as her co-workers is just one reason to be recognized. Her excellent organizational skills and natural ability to motivate people and situations is another example of the team player that she is.
Marg launched the customer self-service portal, which not only made the permit program customer friendly, but reduced our administrative burden by 43%. She also co-led the introduction of HONK mobile applications with zero customer downtime and tracked an adoption rate which doubles every five weeks. She also led the automation of Moneris payment processing for monthly permit billing and credit card payment.
Marg assisted with the introduction of cashless payment options at event parking, reducing administrative effort at each event by three hours. She championed the creation and maintenance of a complete set of standard operating procedures for the department, providing a training manual for consistency and reducing errors.
Along with launching improved processes for monthly revenue reconciliation activities, this also reduced revenue leakage by 12%. Marg developed and launched a monthly collection and reporting process on facility usage, occupancy, duration, and turnover, providing critical business intelligence for decision making.
Marg's friendly outgoing personality shines with co-workers, management and our customers and stakeholders. Her "Get it Done" attitude sets an example of an excellent employee/team member.
Marg has just announced her retirement to be finalized at the end of this year and is now in the process of training her replacement. As always, her professionalism, dedication to her job and our customers will be passed along to our newest staff member, but she has some pretty big shoes to fill.
When asking Marg about her journey with the City, she highlights each department that she has worked in, Recreation, Transit and Parking and while all have been aggravating at times, each have also been a huge source of happiness each and every day. My parking family welcomed me in with open arms and I worry what will happen when I am gone, but it will give someone else the opportunity to know the great people that I work with.
Quote – "I wouldn't change one thing – if I did, that would not have gotten me to where I am now".
In closing, we were thrilled to have Marg with us in her role of Parking Coordinator, trainer, mentor, and friend and not only is she so very deserving of this award, but we wish her all the best in her retirement!!
Congratulations Marg!
2018 Recipient
Scott Caldwell, 
City of Ottawa
Scott has been working for the City of Ottawa for over 17 years.  More than half of his time with the City has been spent with Transitway and Parking Services. Scott has proven to be a vital team member for the City of Ottawa, and an astounding leader in the Parking Services unit. He is fostering a team-oriented environment that focuses on building up members of the Parking Services team.
After a 2016 Re-Organization left the Parking Services Team without many of its key members, including its Branch Manager, Scott accepted the challenge of becoming the Area Manager of a new branch, Transitway and Parking Services. Since then he has completed an internal stabilization process and has found many efficiencies along the way.
His colleagues describe him as a forward thinker, mindful and practical, and Scott always displays respect, appreciation, and understanding while sitting in a manager's role; a very admirable characteristic.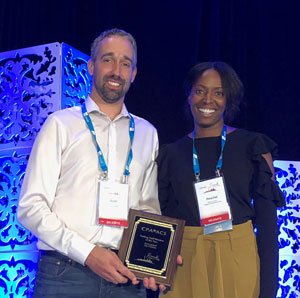 2017 Recipient
Prabjhot Sarao
IMPARK at EIA