By Kristen Locke
The COVID-19 pandemic rapidly transformed what was once a slow but steady interest in contactless payments and digital experiences into an urgent need nearly overnight. The sudden, but not altogether unexpected, popularity of contactless experiences created shockwaves in almost every industry. Even as vaccination rates rise and a sense of normalcy returns, the demand for seamless digital journeys is here to stay and will continue to be a ubiquitous part of the modern customer experience. 
The parking industry is no exception, and local governments, universities, and private operators across North America are taking action. The number of parking operators implementing or expanding contactless payment options saw a substantial increase in 2020 and 2021. However, many of them still struggle to find ways to fully capitalize on contactless payments' potential benefits without confusing or alienating their parkers. More than ever, it is vital to understand the shifting landscape of new technology and customer preferences to increase digital payment adoption and tap into opportunities for added revenue and growth.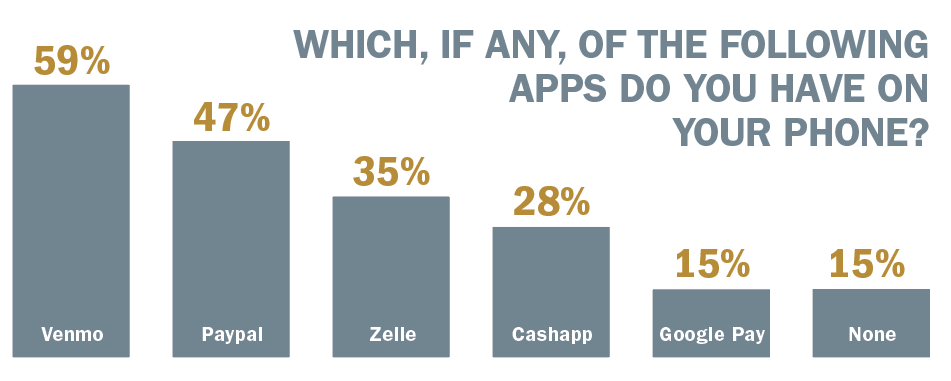 85% of respondents had at least one money transfer app or Google Pay installed. Over half have Venmo installed on their device.
The Future of Parking is Contactless
Since the pandemic started, the wide use of contactless payment in day-to-day life, from retail stores to the service industry, has made it more palatable to the average consumer than ever before. In a 2021 survey we conducted about the effects of COVID-19 on consumer behavior, 40% of respondents indicated they planned to increase their use of contactless payment in the coming year. This has been great news for parking operators who've long searched for practical ways to streamline their operations and reduce costs from maintaining on-street hardware such as…