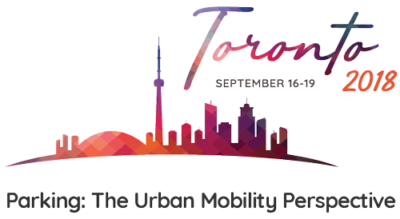 ---
CALL FOR PAPERS
The Call for Papers deadline is March 15, 2018
Abstracts are now being accepted for the 2018 Conference.  For convenience and standardization of submissions, a form has been provided on this page.  Please complete all areas, adhering to the space limits provided.
For inquiries, please contact Carole Whitehorne at carole@canadianparking.ca
Session Formats
Panel Discussions (up to four panelists, to include Q&A from audience)
Workshops (structured tutorial session)
Lecture (up to 2 presenters)
OPERATIONS
Revenue Control and Audit
Data Collection & Evaluation
Preventive Maintenance
Disabled Parking Programs
Enforcement / Appeals
Valet Parking
Special Event Parking
HR and Training
Permit Management
CASE STUDIES  
Parking and Urban Development
New Revenue Sources
Contracts and RFP's
Integrating Multi Modal Systems
Planning for Emergencies
Marketing Programs
FACILITIES
New Design Concepts
Garage Renovations
Maintenance Planning
Safety and Security
Lighting Retrofits
Mixed-use Facilities
Preparing for EV's
Car Sharing
TECHNOLOGY & TRENDS
Evolution of PARC's
AV Parking Planning
Smart Parking
Permit Management
License Plate Recognition
Sustainability
Multi-modal Communities
FORM SUBMISSION
Abstracts may be completed and submitted through this online form.
SUBMISSION DEADLINE
March 15, 2018
ACHNOWLEDGEMENT
By submitting an abstract, you agree to the following:
All speakers must register for the conference.
All speakers are responsible for their own travel arrangements and expenses.
All speakers are required to meet deadlines.
CPA may publish and/or distribute the presentation on its website following the conference.
---
Oops! We could not locate your form.
Become a member.

Connect with dedicated parking and mobility professionals and access technical information specific to these industries.