Session Presentations 2019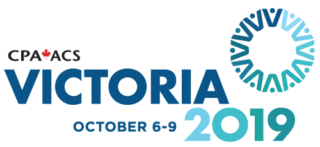 ---
---
Educational Breakout Sessions
Smart City Building Blocks: Changing physical infrastructure and adopting new technology
Dave Harkness, Manager, Parking Services, City of Surrey
Nathan Berry, Regional Sales Director, Passport
The mobility ecosystem is changing rapidly, providing challenges and opportunities for cities looking to adopt technology and build infrastructure on the path to becoming smart cities. The central question is how to enable people to move around a city in an effective, efficient way, that not only works today, but is also able to adapt to future changes. There are two key components to set cities up for success: changing the physical infrastructure and leveraging new, connected technologies.  Presenters will speak about the concept of Complete Streets, the importance of digitally coding the curb and the need for a mobility platform to coordinate various forms of mobility (cars, electric scooters, ride-hailing services, autonomous vehicles, etc.) so vehicles can safely and optimally interact with city infrastructure, such as the curbside.
---
Customer Service Evolved: the Customer Experience
Lisi Monro, Parking Operations Coordinator, City of Edmonton
Chelsea Webster, Marketing Specialist, Calgary Parking Authority
Customers look to interact with parking products in the same way and with the same expediency as with other services that have become standard in their lives. Customer experience trends and products are evolving rapidly- but what does provision of good customer service in the parking industry actually look like in 2019 and beyond? In our practice, the answer is three-fold:
Through meeting customers in the spaces that they're already in
Through augmenting self-service capacity of products
By looking inwards to ensure customer experience teams are adequately set up to respond to a quickly evolving landscape.
This presentation delves into the realities of delivering an evolved customer experience in the municipal space. We'll cover what it looks like practically for parking management organizations to reach customers using technologies and methods that are increasingly being demanded of them. We'll highlight 'quick win' self-service opportunities that any municipal or large organization can adopt to free up valuable resources and enhance customer service capacity. Finally, we'll walk participants through logistical considerations for how organizations can structure internally to support an ever-changing customer experience landscape.
---
Using Technology to Compete with Rideshare Services  
Brett Bain, Director, Parking and Ground Transportation, Edmonton International Airport
Haroon Malik, Account Manager, Chauntry
Parking is a vitally important revenue source for airports—for many it's second only to gate fees in importance, and there are millions of dollars at stake with Uber and Lyft cutting into revenues. Edmonton International Airport is taking on the TNC's by making it more attractive for travelers to drive to the airport and park there than to get dropped off. Learn about EIA's creative marketing program (that even includes an airport Tinder account that's the talk of the industry). Through this program Edmonton has created the most successful parking pre-booking program of any North American airport, though it is far from the continent's (or Canada's) largest airport, that serves as a model for other airports throughout North America. In this presentation, learn about financial challenges, strategies for making it more attractive for travelers to use airport parking facilities, rather than getting dropped off, and will include an overview of pre-booking technology and generating parking revenues through a reservations-based loyalty program strategy. Also, creative marketing strategies, including the airport's "tinder" strategy will be explored.
---
Parking Management Challenges at Campuses and Major Employers in Non-downtown Locations
Dan Casey, Transportation Planner
Shaun Hefferman, Community Planner
Urban Systems Ltd.
Campus environments on the fringe of urban areas experience their own, unique parking challenges that require tailored management solutions. These more outlying areas typically do not exhibit the same level of walkability or transit service as in an urban location, resulting in a greater number of trips made by vehicle and increased parking demand. A desire to regulate and/or price campus parking to reduce vehicle trips and encourage sustainable transportation can create further parking spillover issues in adjacent residential neighbourhood with limited regulations in-place.  Resulting conflicts include balancing parking demand while protecting neighbourhood parking, challenges such as the trade-off between funding service (i.e., health care, education) and building new parking supplies, and how campus or events sites with pronounced peak demand periods are managing travel demand and minimizing parking impacts.  The challenges will be articulated for the group and a real-world example provided from our experience in parking management, including successful strategies and lessons learned.
---
Seasonal Paid Parking Program Implementation at Town of Sylvan Lake
Ron Lebsack, Director of Community Services, Town of Sylvan Lake
Carla Marcano, Business Development, ParkPlus
The Town of Sylvan Lake is a Canadian tourist resort destination town located at the center of the Calgary-Edmonton Corridor on the south shores of one of Alberta's best recreational lakes.  With a population of 14,853 and an annual tourist visitation in excess of 1,000,000 people on approximately 3 km of waterfront, a massive influx of summer visitors with a great impact on the community is created. A Waterfront Commercial District Business Visitation Report identified parking as a key issue of concern for residents and local business and the second highest complaint from visitors. By implementing a new seasonal Paid Parking program, complimented by a Residential permit system, in 2017 the municipality sought to improve parking availability within the downtown commercial district, achieve a greater turnover of parking stalls and more foot traffic. Additional revenue was generated to help with the downtown and lakefront park upkeep and maintenance.  This presentation will explore all aspects of the implementation of the new Paid Parking Solution.
---
Extend the Discussion – Follow Up from Block Chain City Screening
Ian Khan, Chief Futurist, Futuracy Institute of Thought Leadership
---
Building Up – Parkade Expansion at Alberta Children's Hospital
Amy Rohof, Project Engineer, RJC Engineers
Drew Woods, Project Manager, Graham
How do you expand a critical parking facility that is in use around the clock? This was the challenge for the project team who delivered two levels of parking expansion on the primary parking facility for a regional pediatric hospital. The team will share lessons learned, focusing on how to overcome design and construction challenges to bring much needed additional capacity while keeping the parkade open and minimizing the impact on operations.
---
High Performance Parking:  Market Transformations, Sustainable Mobility & Leadership
Brandy Burdeniuk, Chief Customer Officer, GBCI Canada
Today's parking and transportation leaders recognize the changing nature of the industry, their impact on the environment, and their important role in mitigating climate change.  Making the leap to parking as a high-performance, integrated, energy-efficient tool that produces more mobility using fewer resources is the key business opportunity for next generation parking.  With re-urbanization, connected and autonomous cars, the shared and circular economies, last mile logistics and millennials challenging the market, we know the next 20 years will be radically different from the last 20.  This session will highlight leading solutions and new programs designed to advance and recognize leadership in sustainable mobility through smarter parking structure design and operation, ensuring assets are future-proof and functioning optimally.  Using real stories from Canadian, U.S., and international parking asset owners, this session will discuss how modern parking is evolving to meet new market demands.
---
LPR Technology Transforms the Car Sharing Industry
Nigel Bullers, CEO, EasyPark
The EasyPark parking garage located at Pacific Centre Mall is the largest parking lot in Vancouver that currently has LPR technology for a diverse group of user types, with 11 entrances and exits. Based on EasyParks' experience with LPR implementation, this presentation explores the impact of a frictionless parking experience on transient parkers, monthly parkers, and car share users. It also discusses how the LPR technology was used for theft prevention of parking transactions from customers using car share vehicles.
---
Automated Parking Systems – More Parking in Less Space
Simon Button, Transportation Engineer, Bunt & Associates
Vehicle parking can be expensive and difficult to provide in dense urban centres with high land values. Several technologies exist to make parkades more space efficient and less expensive to construct. There has been an increased interest in these technologies from land development projects in recent years due to high construction costs and small land parcel size. The presentation will include a review of multiple projects which incorporate parking systems, including automated bicycle storage, vehicle elevators, vehicle turntables, semi-automated parking systems, and fully automated parking systems.
---
Leading the Path to Sustainable Transport – Camosun College's TDM Strategy
Timothy Shah, Transportation Planner, Watt Consulting Group
Dalia Gonzalez-Harney, Director of Ancillary Services, Camosun College
The Camosun College TDM Strategy provides a 10-year action plan that builds on a strong previous plan with the goal of providing updated travel characteristics and an improved understanding of the suite of management options available to the College. The primary goal of the Strategy is to provide convenient, environmentally responsible and affordable access to both campuses and provides a roadmap on how the College can better provide transportation choices and, ultimately, meet its five goals, which include a reduction in parking demand and single occupancy vehicle trips, and improving the quality and diversity of active transportation choices, among others.  This presentation will provide an understanding of how to design a modal split survey count in collaboration with a university/college and how that survey can be used to inform a TDM Strategy; recommendations on how to develop TDM strategy areas at your campus; a detailed understanding of some of the 26 recommended TDM strategies including how they were developed, informed by research, and how they ultimately meet the goals of the Strategy and long term modal split targets; and how an implementation plan need not be a theoretical exercise and how objective, measurable criteria could be used determine the efficacy of a TDM action.
---
New Concepts in Winnipeg
Flexible Parking Permits
Cameron Neufeld, Manager Parking Services, University of Manitoba
The concept of flexible parking permits will allow customers to choose set days of the week in which they need access to the parking lot, allowing permits to be sold on the remaining days to another customer, incentivizing people to choose other modes of transportation and maximizing lot capacities.  The challenge:  we are implementing flexible parking in a virtual permit environment.  This presentation will reveal details and goals of the program, including how UofM intends to protect its revenue targets.
---
Transforming Municipal Bylaw Enforcement and Mobility through technology and legislation.
Ryan Arabsky, Manager of Regulations & Compliance
Aynsley St. Pierre, Coordinator of Compliance and Communications
Randy Topolniski, Chief Operating Officer
Winnipeg Parking Authority
Presenters will discuss new concepts at the Winnipeg Parking Authority, including intuitive routing/route optimization dispatching analytics software as a new technology tool for enforcement, newly established Municipal Bylaw Enforcement Act implementing the screening and adjudication process for all city of Winnipeg municipal bylaws and Mobility – WPA/Regulator for taxi and ride share industry for the City of Winnipeg.