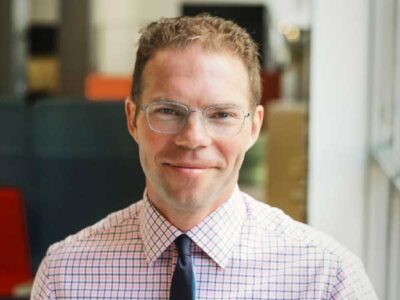 Greg Lindsay
Director of Applied Research
NewCities Foundation
The Future of the Future
The future isn't what it used to be. As the pace of social, technological, and environmental change accelerates, organizations are struggling just to make sense of the present, let alone spot threats and opportunities looming just over the horizon. The ability to anticipate, understand, plan for, and innovate around uncertainty has become a critical skill for designers, innovators, and strategists everywhere. As the computing pioneer Alan Kay once said, "the best way to predict the future is to invent it."
Futurist, journalist, author and scholar Greg Lindsay will teach a crash course in exactly that. The practice of creating futures, or "foresight," offers a toolkit and framework for detecting signals of change, organizing insights, synthesizing possible futures, identifying potential barriers and opportunities, and designing innovative products, services or ideas that satisfy emerging needs. In addition to lecturing on possible futures, Greg is available to lead participants through a fun, fast-paced workshop in which they create futures of their own.
---
ABOUT GREG LINDSAY
Greg Lindsay is the director of applied research at the Montréal-based think tank NewCities, and director of strategy at its mobility offshoot CoMotion. He is also a non-resident senior fellow of the Atlantic Council's Foresight, Strategy, and Risks Initiative, a senior fellow of MIT's Future Urban Collectives Lab, and a visiting scholar at New York University's Rudin Center for Transportation Policy & Management.
He's been cited as an expert on the future of cities, technology, and mobility by The New York Times, The Washington Post, The Wall Street Journal, The Guardian, and the BBC. He's a partner at FutureMap, a geo-strategic advisory firm based in Singapore, and has advised Intel, Samsung, Starbucks, Audi, Chrysler, Hyundai, Tishman Speyer, British Land, André Balazs Properties, Emaar, and Expo 2020, among many other organizations. He was the inaugural urbanist-in-residence at URBAN-X — BMW MINI's urban tech accelerator.
Greg is a two-time Jeopardy! champion (and the only human to go undefeated against IBM's Watson).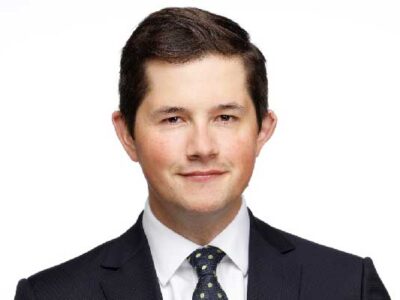 David Coletto
Marketing Research Leader | Expert on Millennials
Founding Partner and CEO, Abacus Data
Generation Z: Move over Millennials, There's a New Generation Making Waves
The first fully digital-first generation, Generation Z born after 2000 are known for their passion and global mindset. Leading the climate change walk-outs and organizing massive marches against gun violence, they are also a powerful consumer force who advocate for the brands they love and challenge those they don't online in ways that are changing consumer behaviour.
Early evidence suggests this generation is more laid-back than millennials, more pragmatic, and start with a more realistic perspective on what's possible in work, life, and play. They will be the most ethnically and culturally diverse generation in history, the most educated, and the first to live their lives in a much more diverse world.
As Canada's leading voice and researcher on generational change, David Coletto explores the world of Gen Z through their eyes, sharing data, stories, and advice on how to engage the newest generation at work, in the marketplace, and in life generally.
---
ABOUT DAVID COLETTO
David Coletto delivers strategic advice and research design expertise to many of Canada's foremost corporations, advocacy groups, and political leaders. A leader in online research methodologies, public affairs research, corporate and organizational reputation studies, and youth research, Coletto has led projects for top-tier companies such as Nestle, Sysco, Google, Ernst & Young, the RCMP and Hudson's Bay, among many other sectors that include pharmaceutical, transportation, financial services, educational, natural resource, telecommunications, media, arts and cultural, tourism, and retail.
Having earned a doctorate in 2010, David is an Adjunct Professor teaching courses on polling and public opinion, political marketing, research and public affairs. He is also an instructor at the Clayton H. Riddell Graduate Program in Political Management.  He is an outspoken proponent of transparency in the polling industry and is regularly called upon by media and organizations alike to provide expert analyses of public opinion and research methodologies.