 Website Toronto Parking Authority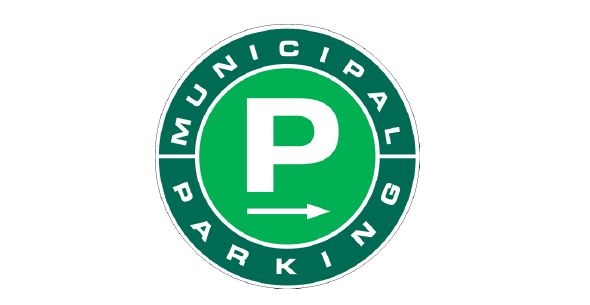 CLOSING DATE: March 19, 2020
REPORTS TO: Vice President, Business Development
The Toronto Parking Authority, www.greenp.com, is a financially self-sustaining public agency of the City of Toronto. It contributes significant revenues to the City's general reserves while successfully meeting its mandate to provide safe, attractive, conveniently located and competitively priced off and on-street public parking. Recognized as a world leader in parking technology services, the Parking Authority has been highly successful in supporting and contributing to the vibrancy and growth of businesses and residents in the communities it serves.
Toronto Parking Authority strives to be a great place to work – collaborative, open, transparent, trusting, friendly, built on mutual respect and professionalism. As a member of our TPA team, you will experience professional and organizational growth within a motivated team environment that enables us to achieve our vision. One of our long-term competitive advantages is the calibre of our people. We succeed because we attract, develop and reward people who have the passion to make a significant contribution to the continued growth of our business.
Job Summary:
Reporting to the VP, Business Development, the Director, Parking Infrastructure and Asset Management will oversee the strategy, evaluation, planning, procurement and delivery of construction development and asset lifecycle management projects to help ensure operational efficiency, superior service delivery and sustainability.
Working closely with key stakeholders including business planning and operations maintenance, the Director leads a team that delivers engineering expertise and project management services for municipal parking facilities, including new construction, facility improvements and re-construction, maintenance and equipment specification standards setting and procurement to support TPA's strategic direction and goals.
Role responsibilities include but are not limited to:
Leading, developing and motivating a team of engineering professionals and consultants to provide high quality services and support communication of construction design standards and impacts
Building and maintaining effective and collaborative working relationships with internal and external clients to proactively mitigate facility construction, design and operational risk
Leading and developing internal processes, policies and procedures to effectively manage and administer full construction life cycle projects, delivering project implementations on time and on budget
Ensuring that the planning, design and execution of capital projects leverage and optimize sustainability, accessibility and functionality, including consideration of financial aspects such as future maintenance costs, replacement costs and risk assessments as routinely considered as part of the project delivery
Overseeing the full construction lifecycle of all TPA construction and restoration projects including conducting feasibility studies, site condition assessments, establishing budget estimates to support investment decisions, initiating procurement activities, seeking municipal approvals, managing vendor and contract performance including consultant oversight, scheduling, monitoring cost, performing field inspections, warranty confirmation, providing timely, accurate project reporting
Ensuring the safety and structural integrity of all TPA facilities, as well as optimal operation of all building systems including mechanical, electrical, fire and life safety, drainage, etc.
Establishing technical specifications and standardization for tenders to meet operational requirements and overseeing procurement following best practices
Developing annual business plans for the department which details key project objectives, priorities and key project deliverables aligned with strategic priorities
Leading the development of TPA's Asset Management Plan, providing input into TPA's capital budget to support the delivery of the annual capital maintenance program
Establishing and overseeing the asset lifecycle management framework, and creating maintenance and equipment program standards
Other duties as assigned.
QUALIFICATIONS
Bachelor's degree or equivalent in Civil Engineering and a licensed Professional Engineer with a minimum of 10 years of experience
Certification as a Project Management Professional (PMP) is considered an asset
Extensive, proven project management, contract administration, scheduling and time management skills
Excellent leadership skills required to lead in a unionized environment
Excellent communication (written, verbal and presentation), negotiation and conflict resolution skills
Thorough knowledge of municipal infrastructure construction, applicable regulations and engineering standards
Thorough knowledge of all relevant federal and provincial legislation including the Occupational Health and Safety Act, municipal By-laws and applicable policies and procedures.
Strong understanding of asset lifecycle management and procurement best practices
Proficient skills in Microsoft Office
Driving required to travel to TPA locations and construction sites in GTA and neighbouring areas.
** NOTE**
Must be willing to work flexible work hours when required.
The assessment for this position may include a suitability interview, written and/or practical test
Internal candidates: No new or reclassified employee with less than one (1) year's continuous on the job service may apply.
As staff we all share in maintaining a safe environment for customers and visitors and a safe work environment for Toronto Parking Authority employees.  This environment always promotes and exemplifies the Toronto Parking Authority's Core Values of Excellence, Innovation, Collaboration, Service, Respect and Commitment.
Toronto Parking Authority encourages applications from all qualified applicants and is committed to providing accessible employment practices that are in compliance with the Accessibility for Ontarians with Disabilities Act ('AODA'). If you require accommodation for disability during any stage of the recruitment process, please notify Human Resources at (416) 393-7271
The Toronto Parking Authority has an Employment of Relatives Policy which controls relatives of current Toronto Parking Authority employees from being hired, assigned, transferred or promoted into positions where there is a conflict of interest due to relationship. Should you be selected for an interview, you will be asked to disclose the name, relationship and position of any relative who is a current Toronto Parking Authority employee.
Applicants must outline in a resume and cover letter, full details of qualifications, education, training, and experience relevant to this position by March 19, 2020 with the subject line as Director, Parking Infrastructure and Asset Management to:
https://www.fitzii.com/apply/47006
We thank all applicants; however, only those selected for an interview will be contacted. We are dedicated to equal opportunity.