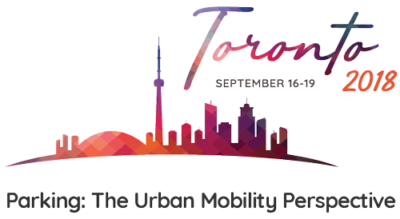 ---
Cancellation Policy
Exhibitors – Booth Space
Requests for cancellation and refunds on exhibit space must be received in writing at the Canadian Parking Association, 350 – 2255 St. Laurent Blvd., Ottawa, ON K1G 4K3 before end of business on August 1, 2018.
Cancellations are subject to a $550 administration fee per booth cancelled. Refunds will not be issued after August 1, 2018.
Exhibit Staff
Registration cancellations received in writing before end of business on August 31, 2018 will forfeit $200 per registrant.  No refunds after August 31, 2018 for Event Tickets.
No refunds for Fundraisers or Sponsorships, or for No-shows.
---
A few good reasons to EXHIBIT at the annual CONFERENCE AND TRADE SHOW
The Big Smoke!  Toronto promises to be the best-attended event in the CPA's history!  Why not join us at the 'centre of the universe' to meet with many new delegates and organizations?
Our industry is changing, so be a part of that change!  Mobility and urban planning is fast-becoming the focus of many organizations in the parking industry.  Don't miss the learning opportunities that will abound.
Presenting the Canadian Parking Industry.  Attendees include most of the industry leaders in the Canadian market.  Managers and business owners who are the decision makers attend and shop for their next new technology, services and information.
Build strategic alliances and potential business partners.  Having strong relationships with fellow industry suppliers allows you to collaborate together on services for your clients.
Network with hundreds of people in the same industry under one roof.  CPA trade shows make it easy to build new relationships and meet the people you will be doing business with face-to-face.
Keep up with your competitors.  If your competitor is attending a show, you should be there too!  You don't want to miss out on sales opportunities and potential relationship building.
---
Become a member.

Connect with dedicated parking and mobility professionals and access technical information specific to these industries.