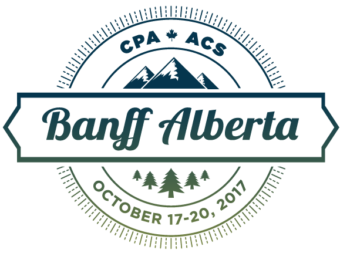 NEW IN 2017
CONFERENCE DATES: Tuesday, October 17 – Friday, October 20, 2017
ROOM RESERVATIONS:  There is a limit of one room reservation per call, and online, one per credit card.  All multiple room reservations in the same name must be assigned to an individual already registered for the CPA Conference by September 14, 2017. After that date, duplicates will be cancelled and returned to the room block without notice.
CASL (Canadian Anti-Spam Legislation): In 2017, Exhibiting companies must opt to receive 3rd party marketing and communications as per CASL (Canadian Anti-Spam Legislation) on the registration form where indicated in order to receive communications from GES under the CPA's contract.
EVENT TICKETS SOLD SEPARATELY: Exhibit staff are encouraged to attend all presentations and events outside of the Exhibition Hours. Each full exhibit staff will be required to purchase a ticket for Opening Reception, Awards Event and the Wind-up Event. Registration fees have been reduced to exclude these events, making attendance optional. Extra tickets for guests can also be purchased separately.
ELECTRICAL: Electrical outlets are NOT included in the Exhibit registration fees. However, a Show Management special rate of $65 per 700 watt outlet has been provided for exhibiting companies that pre-order electrical on the CPA registration forms. Power may be shut off upon closing each day. Should you require 24-hour power, please contact GES to make arrangements. Additional outlets may be arranged directly through GES's order forms.
---
Show Services Documents
Warning to Exhibitors
If you receive a notice from FAIR GUIDE, be advised that the Canadian Parking Association is not affiliated with this organization in any way, and their solicitation of our exhibiting companies is not authorized. If you receive such a notice, treat it as SPAM and move it to your trash.
VALUE ADDED for Exhibitors ATTENDING THE CONFERENCE and TRADE SHOW
Meet the Canadian Parking Industry.  Attendees include most of the industry leaders in the Canadian market.  Managers and business owners who are the decision makers attend and shop for their next new technology, services and information.
Build strategic alliances and potential business partners.  Having strong relationships with fellow industry suppliers allows you to collaborate together on services for your clients.
Network with hundreds of people in the same industry under one roof.  CPA trade shows make it easy to build new relationships and meet the people you will be doing business with face-to-face.
Keep up with your competitors.  If your competitor is attending a show, you should be there too!  You don't want to miss out on sales opportunities and potential relationship building.
---
Cancellation Policy
Exhibitors – Booth Space:
Requests for cancellation and refunds on exhibit space must be received in writing at the Canadian Parking Association, 350 – 2255 St. Laurent Blvd., Ottawa, ON K1G 4K3 before end of business on August 1, 2017.
Cancellations are subject to a $550 administration fee per booth cancelled. Refunds will not be issued after August 1, 2017.
Exhibit Staff:
Cancellations received in writing before end of business on September 1, 2017 will forfeit $200 per registrant.
Misc:
No refunds on or after September 1, 2017 or for no-shows.
No refunds on Event Tickets after September 1, 2017.
No refunds for Fundraisers & Sponsorships.
---
Become a member.

Connect with dedicated parking and mobility professionals and access technical information specific to these industries.