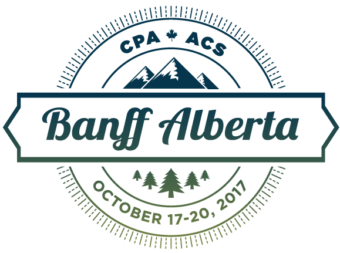 Wednesday's Learning Lounge Presentations
---
3 Perspectives:  The RFP Process
Richard Simpson, ParkPlus System
This presentation looks at RFPs from 3 perspectives: the end user, the respondent, and the procurement department. Successes and challenges for each participant group are discussed along the way. The presentation finishes with a look at how the RFP process can be improved, as well as some alternatives to RFPs.

The World of the Internet of Things
Sergio Mastronardi, gtechna  
The advent of the Internet of Things is progressively reshaping our everyday landscape to the extent that points of failure in parking systems can now be almost entirely eradicated. In this presentation, attendees will consider the implications of the move of Parking Rights data to the Cloud and learn about how web-based applications work behind the scenes to create a network infrastructure of intelligent devices. The audience will also be encouraged to engage in dialogue on hotbed topics around security and reliability and will learn about new cloud-driven technologies that are accelerating a move towards the Internet of Things.
Implementing ALPR Technology: Perspectives From Across Canada
Charles Pitman, Genetec
This presentation will highlight how cities, universities, and parking operators are increasingly turning to ALPR technology to streamline operations, increase efficiency and enforce parking restrictions. Drawing on the experience of parking managers from different environments, the goal of this session is to provide the audience with an overview of the customer buying journey when looking to move towards new technologies.
On-street Sensor Technology
Johnny Waldo, IPS Group Inc.
In this presentation we will discuss vehicle detection sensors as part of a parking program, use of sensors with your parking meters, how data from sensors can be analyzed to observe trends in your paid-parking program, plus how sensors can be used to monitor occupancy, enable rate structures, set time limits, improve enforcement and provide wayfinding.
What would Nostradamus say?
Rick Duffy & Darin Witt, WPS Canada
Arguably, the last major disruption to parking access and revenue control system technology for off-street commercial parking facilities occurred in the mid-1990s when automated, self-serve pay-on-foot stations were introduced. Fast forward to today and it is evident that the majority of parking facilities in urban centres have now either completely eliminated or dramatically reduced their cashier operations. Off-street commercial parking technology is once again undergoing an evolution with the introduction of new solutions such as pay by smart phone parking apps; and with a potential technology disruption on the horizon with the advent of self-driving vehicles. During this session, WPS will explore the current state of parking system technology and we will attempt to boldly predict the evolutionary path that will be followed over the next decade.
---
Thursday's Learning Lounge Presentations
Using Data to Inform Parking Policy Decisions: Aspen Case Study
Cassius Jones, Smarking
Aspen, CO experiences a significant amount of seasonality as it relates to parking demand. Particularly in the summer, when visitors flock to this tourist destination in their cars – demand is more than twice what they experience during the off season. Transaction level data was monitored in real time to validate that a price increase in the summer was achieving its intended effect: freeing up more spaces in the core. The results of the parking policy changes will be shared during this presentation.
Industry Trends Drive the Next Generation of Parking
Mike Hamilton, T2 Systems
This presentation will identify and provide insight into several industry trends that have the potential to impact your parking organization. Trends discussed will include personalizing the parking transaction, mobility and transportation demand management and how to "plug-in" your parking operation, to name a few.
Innovative Solutions in Building Design Functionality
Manuel Rojo, Clavel Arquitectos
Parking facilities are not only made for cars, but also for the human beings driving them. They are essentially, the lobbies to our cities. That should mean a lot for the quality of the interiors of these spaces. Nevertheless, the industry has been more focused lately in creating attractive facades rather than creating more human spaces with lighting design able to make people feel safe and comfortable. Discover this new niche, the most attractive and innovative for the next ten years.
---
Thursday

's Breakout Session Presentations
Autonomous Vehicles:  What's in store for parking operations, and how are you to prepare?
Ralph Bond, BA Consulting Group (Moderator)
Paul Godsmark, CAVCOE
Chris Blaschuk, City of Calgary
Brett Bain, Edmonton Airports
Nick Spensieri, GO Transit
The driverless revolution is upon us, its consequences still a big unknown. While a majority of experts agree that it should result in a decrease for the need for parking, others argue that it could produce the opposite.  One thing is sure: as long as humans need to move around, there will be vehicles to take them, and those vehicles will need a place to stop once in a while.
This interactive session will discuss the current status of planning being undertaken by planners, parking owners, operators and builders, and perhaps raise questions that haven't yet been considered. Join the panel for information sharing and open discussions on this impending trend.
Social Media & Parking  
Chelsea Webster, Calgary Parking Authority
This is a discussion of how social media can be more effectively used in the parking field. It covers the 'who, where, when, what, why and how' of the prominent social media channels. The purpose is to demystify social media and provide actionable tips. Get examples throughout the discussion, as well as an opportunity to practice techniques discussed. Attendees will leave confident they can use the concepts provided to implement a new strategy, grow their brand, and be knowledgeable about tools and techniques for all practitioners.
The Impact of Parking in Driving Health Care Reimbursement
Michael Hamilton, T2 Systems
With all of the changes in healthcare today, it's easy to overlook the one thing that affects virtually every person who visits a hospital, but can have a major impact on the overall experience: parking. Finding the balance between managing your customer's experience with managing the effectiveness of your parking operation can be challenging. In this presentation, we will discuss practical solutions to challenges your parking operation faces on a day to day basis from managing occupancy to the role parking plays in the overall customer experience.
In this presentation, we will discuss practical solutions to challenges your parking operation faces on a day to day basis from managing occupancy to the role parking plays in the overall customer experience.
Future-proofing Parking Structures
Chris Davis, Read Jones Christoffersen Ltd.
Over the last few decades, parking structures have been purpose built for parking, with a focus on safe and secure environments for the patrons, and to get best value for capital and maintenance budgets. More recently the trend is to improve the usage by integrating other uses on top of, or within parking facilities. Looking forward, parking as we know it now is in the crosshairs of evaluating the impact of technological advances, such as automated vehicles, changes in lifestyles, and use of multi-model transit and transit oriented developments. The net effect over time could be significant reduction in parking demand, and the resulting over-supply of parking stalls, particularly in structures. With a little foresight and willingness, planning of new parking structures for adaptable uses is a key stage in future-proofing our structures. Parking structures can be designed as adaptable buildings but it requires a change in the focus from the highly efficient single use designs that we are accustomed to. This presentation will highlight some adaptability considerations and the resulting economic impacts.
PCI DSS – Common PCI Myths and Lessons Learned
Vanya Okuka, Desjardins Group
New PCI DSS compliance requirements are transforming the parking industry. Discover the truth behind the most common PCI Myths and the lessons learned from industry leaders. Learn how to achieve and maintain regulatory requirements, prevent credit card breach and avoid costly forensic audits. The opportunity is now. Are you ready?
Parking as a Profession – Preparing for the Future
Kathleen Laney, President, Laney Solutions
From coin-operated meters to mobile payments, from meter maids to hand-held ticket writers and license plate recognition systems, we have come a long way in the parking industry. As we integrate more innovative technologies and adopt more progressive approaches to facilitate parking, our industry doesn't look like it used. These changes are dramatically altering the talent needs of parking organizations as they require increasingly complex competencies. This session will review how both employers and professionals in the industry can remain competitive amidst the changing landscape.
Mobile Parking Apps – They Are Changing Our Industry
Dale Fraser, ZipBy Canada Ltd.
Rapid shifts in technology are occurring in the parking industry. Parking professionals are watching customers turn to the growing trend of mobile parking Apps. Parkers' are using new and innovative ways to find reserve and pay for parking all with the ease and use of some of the latest parking Apps available today. Are mobile parking Apps really making a difference in our industry?  Explore and consider the coming trends in mobile parking Apps.
---
Friday's Breakout Session Presentations
Vision Zero – An Essential Solution for Parking
Jeffrey Calibaba, ATS Traffic
The Vision Zero Advocate Institute, a global leader in the adoption of Vision Zero, presents how the parking sector needs to rethink its roles and responsibilities for traffic safety. As Vision Zero forces one of the largest shifts in transportation system design, it presents a proactive opportunity for change. Demonstrating the trajectory of Vision Zero through a detailed look at how the Vision Zero Advocate Institute integrates this framework into best practice parking solutions, this presentation will examine the opportunities for the future, integration of systems approaches and a shift in transportation prioritization from mobility to the importance of a human life.
Business Analytics & Revenue Management
Nimesh Inamdar, Indigo
Similar to other industries, Parking operations compile an astronomical amount of valuable data. More and more we hear about "business intelligence", but how effective can it be on improving your business?  This presentation will help you understand the power of such tools and how they can impact your revenue and profits. We will review important benefits these systems can have on your locations, key business requirements, revenue and rates management, customer feedback and satisfaction, how to drive greater revenue, defining and creating products, live-on-demand dashboards, automated data analytics and predicting demand.
Pavement Preservation for Parking Lots
Scott Sounart, Kleinfelder
The current economic landscape is pushing our parking facility owners and operators to be proactive in addressing immediate maintenance needs, creating opportunities for long term pavement management strategies. This discussion will present information on parking lot preservation to avoid the pratfalls of costly repairs. An overview of asphalt pavement related topics will also include:  pavement assessment, signs of distress, accessibility compliance,  pavement management, and recycling.
Car Sharing:  A look into the car2go/Calgary Partnership
Jon Wycoco, car2go Calgary
car2go works responsibly with community partners such as the City of Calgary to drive smart and responsible transit solutions. car2go's free floating carshare concept that was developed in 2008 has revolutionized the industry and has become the world's largest car sharing service with over 14,000 vehicles available in 26 locations to over one million customers worldwide. This presentation will provide attendees an opportunity to learn about the process of developing a customized partnership suitable for their own community.
---
Become a member.

Connect with dedicated parking professionals and access technical information specific to the parking industry.