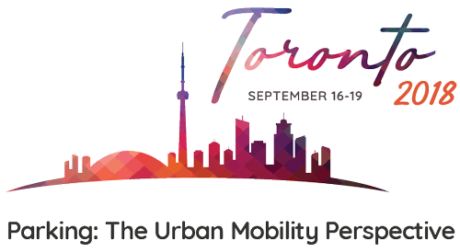 NEW IN 2018
CONFERENCE DATES: Sunday, September 16 – Wednesday, September 19, 2018.  We are back to the original weekly schedule in 2018!
SPONSORS:  Become a Signature, Premium or Sustaining Partner and submit your two-minute promotional video for featured presentation during the 2018 Awards Luncheon.
GOLF IS BACK! The weather should be on our side this year and so we have reserved the links for Saturday, September 15, 2018.  Golfers and Sponsors are wanted!  $150 for individuals, or $500 per foursome.  Why not invite your clients early so they can plan their travel and accommodations and take part in this Scholarship fundraiser?  Golf, cart, refreshments, dinner and a whole lot of fun is planned.
HOTEL ROOMS:  Take advantage of the CPA's room block rates at the Toronto Sheraton Centre.  Book early, as we are overlapping TIFF, and so room rates in Toronto are sky high during our event!
But… please save room for our delegates!  When you block rooms and then dispose of them after the cut-off date AUGUST 15, delegates cannot access them and that contributes to lower attendance.  Particularly this year, when the hotel rates are high because of TIFF.
There is a limit of one room reservation per call and online, there is a 72 hour cancellation policy and, a one night deposit will be applied at the time of booking. Sub-blocks reserved for multiple rooms will be subject to special cancellation and attrition fees assessed by the hotel.  PLEASE, only reserve what you need!
SATURDAY EVENING SET UP IS BACK TOO! Freeman will have the move-in done by 4 pm on Saturday September 15, and so exhibit staff can arrive at 4 pm to commence set up.  There will be a full day of set up Sunday September 16 as well, but why not get done early and explore Toronto?
SUNDAY GRAND OPENING The conference will be kicked off with a General Session that will include an opening Keynote.  Scheduled from 4 pm – 5 pm, all delegates and exhibit staff will be invited to this event, with the grand opening of the Exhibit Hall directly afterwards.  Exhibit staff will be ushered into the exhibit hall in time to greet delegates as the doors open.
ORGANIZING A PRIVATE EVENT?  There are no official CPA events after 6:30 pm on Monday, September 17 to accommodate private events. Delegates receive more than one invitation, and try to get to as many as they can, so can we suggest the very trendy Distillery District, where several venues have something unique to offer?  Suggested venues are within walking distance of each other, so it will be easy for delegates to move from one to another!  CPA will consider adding a shuttle between the hotel and the Distillery District if there are sufficient events planned in the area.  We hope this information is useful.  Contact information and details are provided at this link for your convenience:  DISTILLERY DISTRICT
EVENT TICKETS SOLD SEPARATELY: Exhibit staff are encouraged to attend all events and presentations outside of the Exhibition Hours. Exhibit staff registration fees have been held at the 2017 rate, and tickets for the Awards Luncheon and the Final Social Event will be sold separately at a special rate for exhibit staff.  This helps us to account for seating and meals, and also offers cost savings for those who cannot attend.
---
host Hotel Accommodations
---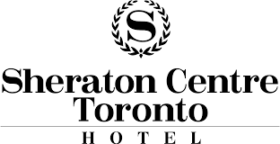 ---
Room Reservation Information
Request CPA group block code CI16AD
Reservations By Phone: Direct: 416-361-1000
Reservations Centre: 1-888-627-7175
Online: www.starwoodmeeting.com/Book/CI16AD
Traditional Room Rates:  Single/Double $285  |  Triple $315   |  Quad $345
Group Rates: Group rates are available until AUGUST 15, 2018
There is a limit of one room reservation per call, and online. There is a 72 hour cancellation policy and one night deposit which will be applied at the time of booking. Sub-blocks reserved for multiple rooms will be subject to special cancellation and attrition fees assessed by the hotel.
---
Show Services Documents
Warning to Exhibitors
If you receive a notice from FAIR GUIDE, or any other soliciting agency, be advised that the Canadian Parking Association is not affiliated with these third-party organizations in any way, and their solicitation of our exhibiting companies is not authorized. If you receive such a notice, treat it as SPAM and move it to your trash.
---
Cancellation Policy
Exhibitors – Booth Space
Requests for cancellation and refunds on exhibit space must be received in writing at the Canadian Parking Association, 350 – 2255 St. Laurent Blvd., Ottawa, ON K1G 4K3 before end of business on August 1, 2018.
Cancellations are subject to a $550 administration fee per booth cancelled. Refunds will not be issued after August 1, 2018.
Exhibit Staff
Registration cancellations received in writing before end of business on August 31, 2018 will forfeit $200 per registrant.  No refunds after August 31, 2018 for Event Tickets.
No refunds for Fundraisers or Sponsorships, or for No-shows.
---
A few good reasons to EXHIBIT at the annual CONFERENCE AND TRADE SHOW
The Big Smoke!  Toronto promises to be the best-attended event in the CPA's history!  Why not join us at the 'centre of the universe' to meet with many new delegates and organizations?
Our industry is changing, so be a part of that change!  Mobility and urban planning is fast-becoming the focus of many organizations in the parking industry.  Don't miss the learning opportunities that will abound.
Presenting the Canadian Parking Industry.  Attendees include most of the industry leaders in the Canadian market.  Managers and business owners who are the decision makers attend and shop for their next new technology, services and information.
Build strategic alliances and potential business partners.  Having strong relationships with fellow industry suppliers allows you to collaborate together on services for your clients.
Network with hundreds of people in the same industry under one roof.  CPA trade shows make it easy to build new relationships and meet the people you will be doing business with face-to-face.
Keep up with your competitors.  If your competitor is attending a show, you should be there too!  You don't want to miss out on sales opportunities and potential relationship building.
---
Become a member.

Connect with dedicated parking professionals and access technical information specific to the parking industry.